Very cool, just got hold of the Takom M60A1, the one without reactive armor, seriously thinking about replacing all my M60's with it, including my own CEV conversion
Man that's a gorgeous model. I like the dozer blade, the rust and the mud. Great paint job, too.
Very impressive build and great detailing. Is it a demolition gun fitted or a dummy one ?
Nice build, love seeing engineer equipment. Is this the AFV Club kit or the conversion from Perfect Scale?
Here's mine, built so long ago I can't remember what manufacturer it's from. I'm about to mess with it, put a searchlight on it and try and do something about the finish.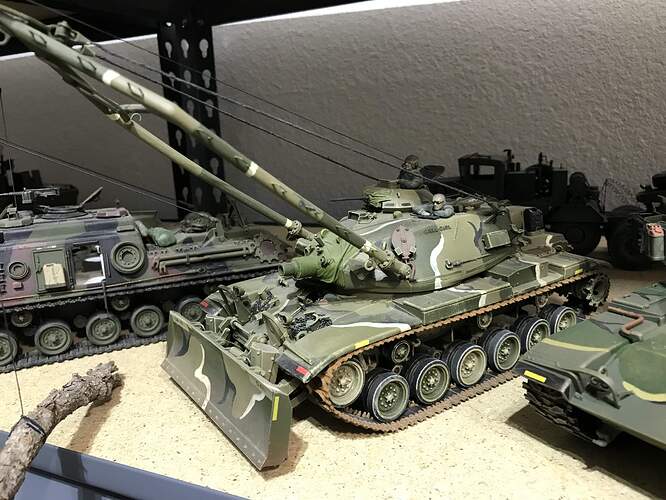 There was an article in Finescale way back that showed how to scratch build it. Also, there was a resin company that did a conversion for it, but it wasn't good.
I remember that article, just not when.
Yes, AEF Designs. His stuff was hit and miss.
Yes I quite know about that. Bought a few sets over the years.
Hmm, I have PerfectScale's conversion w/ AFV Club M60 waiting in the line up, any opinions on the conversion peices?