Thanks for the reminder. Will probably have to pivot to something easier to finish in time.
Didnt you have a few of those AT M6 walkers you started on the Alternative cam build ?
Yes but not really a fan of them.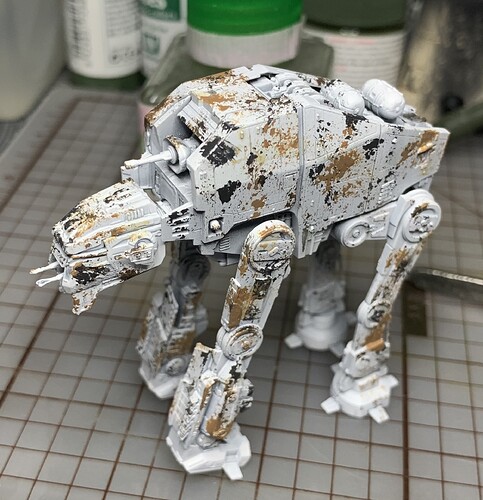 I thought this had to be more true to the series.

I had this guys but what I was thinking was starting a Bandai figure.
Thanks for the reminder. Been so busy with a few other campaign builds (that I never finished by the deadline) that I have neglected the little Botany Bay for some time.
I've got some new cartridges for the printer, so I'm hoping to get the name decals printed soon.
Happy with a repaint or just the paint going on the TIE's I can be pretty lenient about the state of the builds … I would rather see a few more kits that people can say they have finished against others being bogged down by over 25% of the kit being built … Over to you dude … your call
Made a little start today on another of Cozmic Models 3D printed kits. This time the single piece 1/72 Star Fleet Workbee.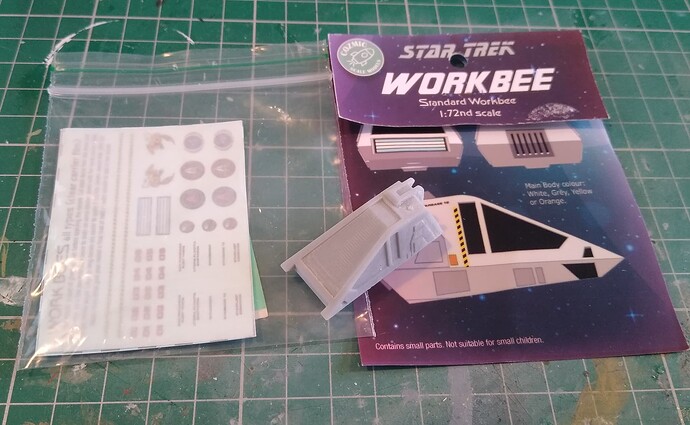 Needs a little sanding to get rid of the lines, the angled areas especially need work.
There's also a couple of holes in the underside. I'm going to use the smaller for a mounting rod, but the larger I'm going to cover with a small section of plastic. Might make it look like a landing pad or something.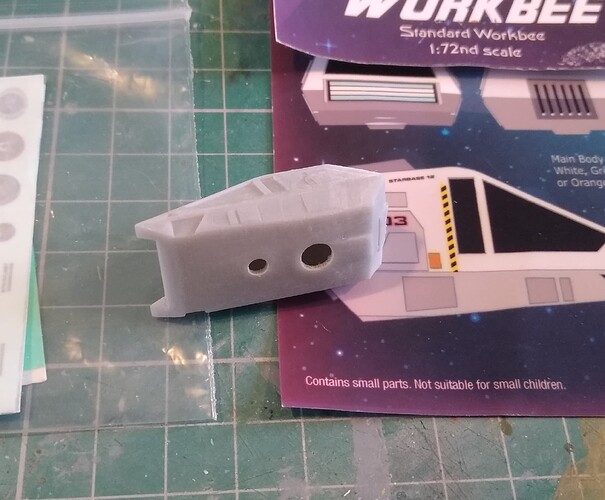 And the vents at the rear are not very well defined. I'll try and cut those back in with a fine razor saw.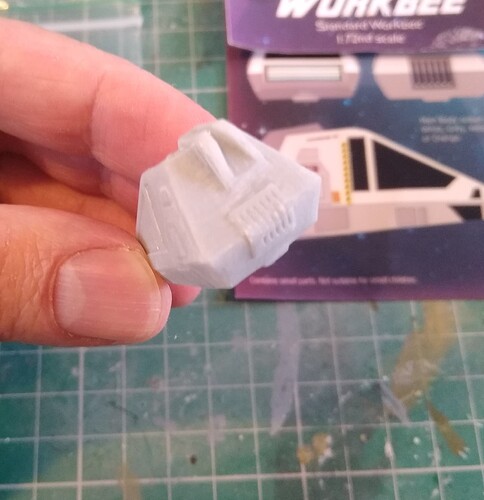 Besides from that, it's a simple case of prime, paint and decal.
I have an idea for the base. Going to make it look like it's flying across the surface of ship. Maybe a partial ship registry and space suited figure to give a sense of scale.
Nicely done … the work we is a cool little addition as well … I like the end plan for it as well
Thanks.
I tried it on a Word Processor rather than Paint and they came out much sharper. Paint seems to soften the pixels around small images.
I figured as this suckers nuclear (as Marty McFly would say), it would need a radiation warning emblem somewhere on the drive section. The final print will be in colour.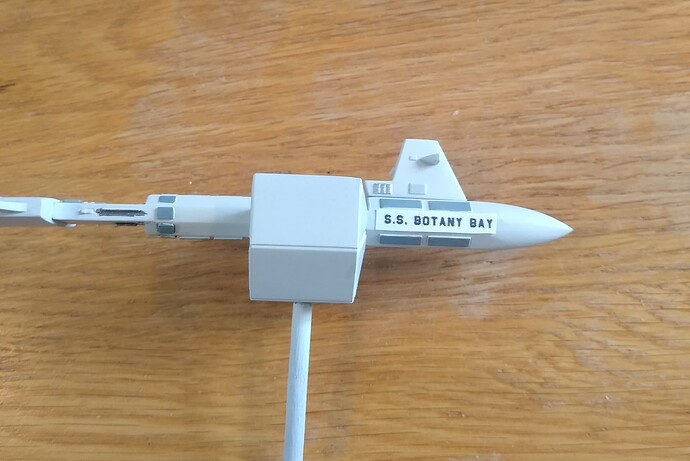 Should look like this. I've got some left over bits of stencils, warning stripes and other things from leftover decal sheets to add some more life and colour to it.
My involvement with this GB started (as usual) with my "special pleading" so a project of mine could be included. For the record, I've always liked the Mon Calamari cruisers and fancied building something a bit smaller – Corvette/Frigate size - in that style. I even had half an idea of how I was going to build it, but it turned out it was actually a half-a$$ed idea… Many alternatives were mulled over, but nothing materialised. Then, having watched some excellent builds come to fruition over the duration of the GB, the end date was a fortnight away; time for me to build something quick and nasty.
This was it: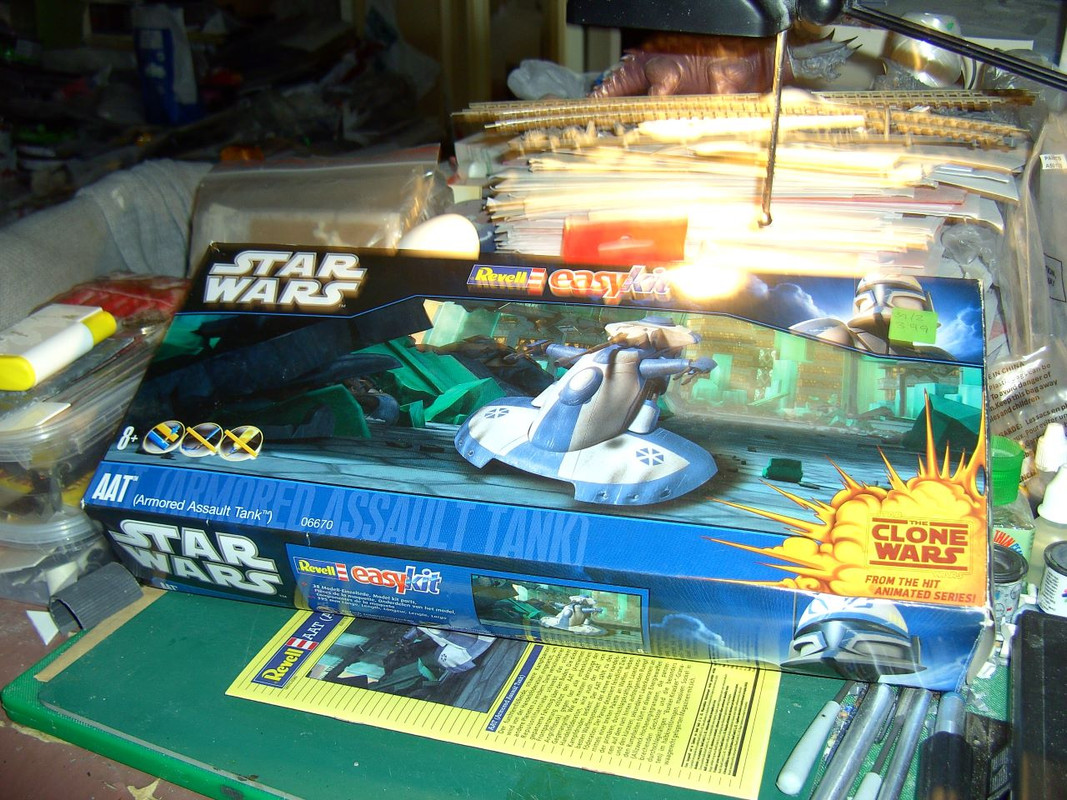 It had many advantages:
It was designed to be build by a kid in a few hours
It was push-fit: no glue runs/fingermarks
It was pre-painted, in addition to what appeared to be colours sprayed through a mask there was hand-applied "weathering": no chance of a dud paint job
So, ideal for me in my present circumstances. Fit was surprisingly good, except in a couple of areas, and mould lines mostly imperceptible to me. The only real complaint I had was the advertised scale was 1:50th and the "Roger Roger" droid in the turret was more like 1:76th. Easy, leave the droid and his chair out and keep the hatch shut. Too easy, I had some 1:56th figures I thought suitable so I cut the floor out of the turret interior. That didn't work, so buttoned up it was. The only thing like real modelling was drilling out the gun muzzles and repainting the brakes. While I had the metallic paint out I thought I'd disguise the scars and divots where I'd carefully removed the parts from the sprues with fine clippers and cleaned them up with a sharp knife but still looked as if I'd used the "Twist-and-Pull" method. Despite the minimal amount of paint involved I still managed to get a fingerprint far away from anywhere I'd applied it.
So a couple of hours for a relaxed assembly process. Like hell… It took me a week as some days I spent only a few minutes at a time on the job with long gaps between, sometimes a day or more. Mostly just chronic apathy but the process lacked any feeling of achievement. There were only half-a-dozen bits which could be described as small but they tested me to my limits. Surprisingly, none of them went missing, that honour went to an armour plate from one of the sponsoon guns. It goes underneath, so in the hope no-one will notice I omitted the same component on the other side. It was a goodly sized bit of plastic so I still have hopes of sticking a finger down the Carpet Monster's throat…
So that's where we stand today, at least in theory complete but without any feeling of satisfaction. But unusually I still have a couple of days to pull this out of the mire, or bury it entirely while trying.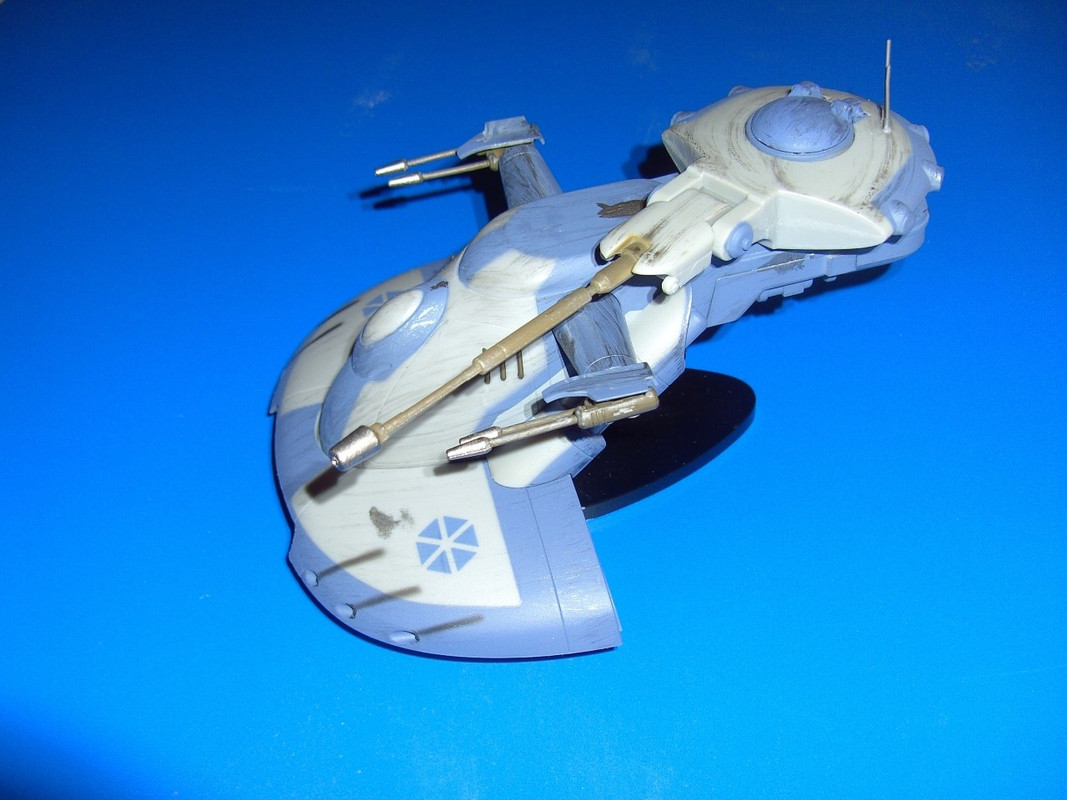 [url=[BILD3129r1 — Postimages]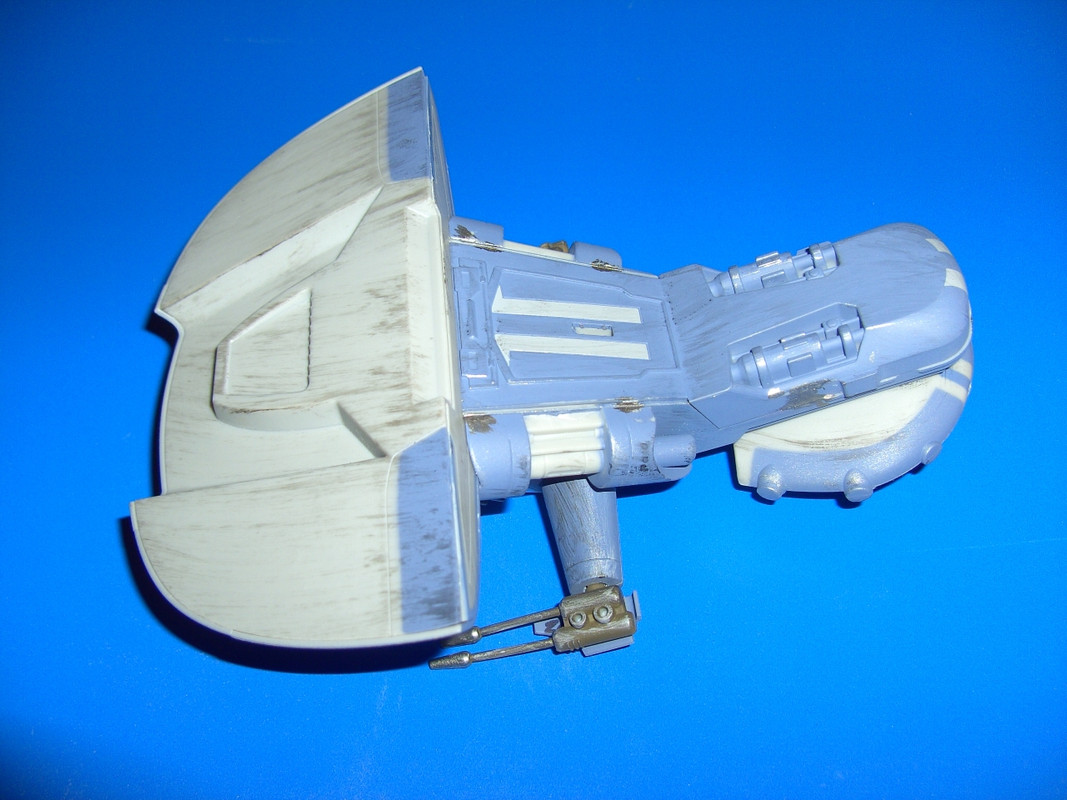 /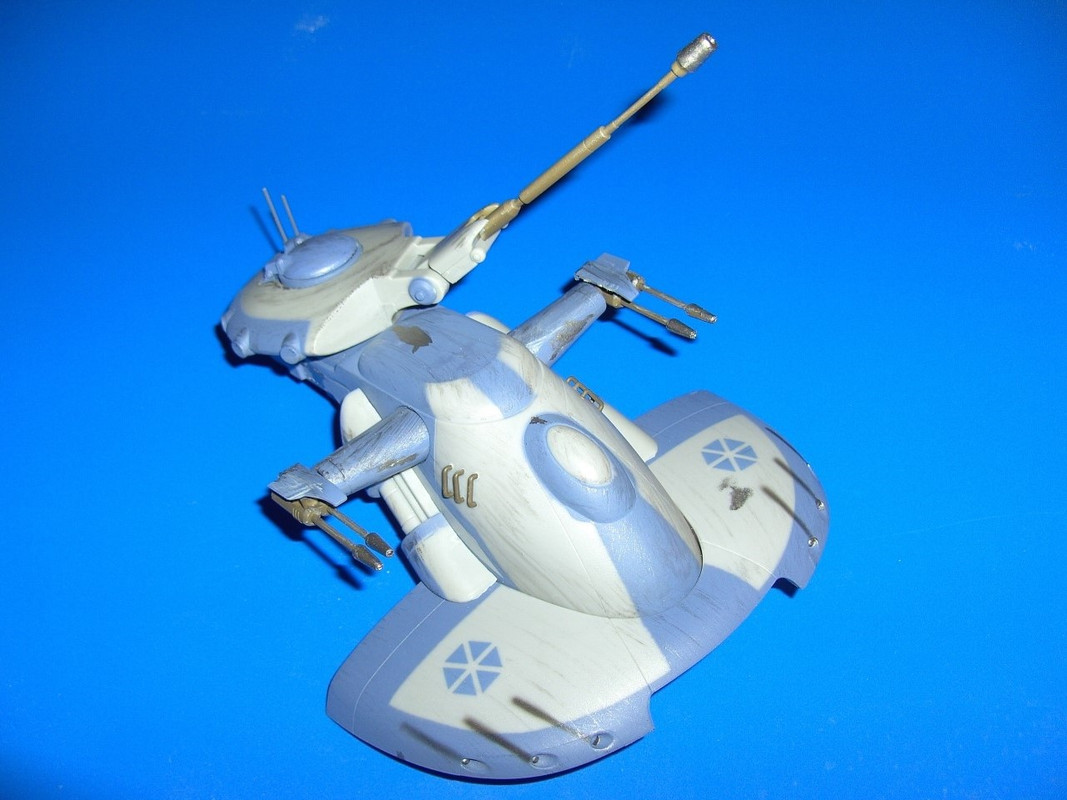 Regards,
M
Looks like a nice little kit and goes together well …
And just as a reminder for anyone in the group build with a WIP kit, the campaign is finished in just over a month so the countdown has started …
For some reason I'd got it into my head it finished on the 30th September, so I panicked early… I'm not used to having time to invent new ways of screwing things up, I'm a traditionalist.

:

+
=

Cheers,
M
I've been working, just not posting. Actually I've been fighting with this turkey of a kit.
The cockpit needed some love.
Added some details for depth. Some guitar strings and plastic bits.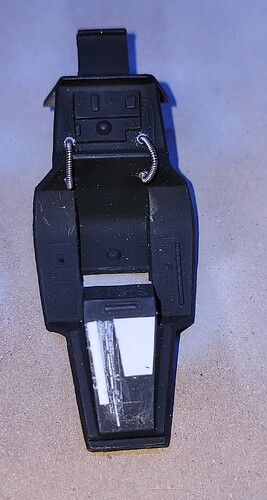 Panted them black
sanded off some of the black and painted the strings in gray.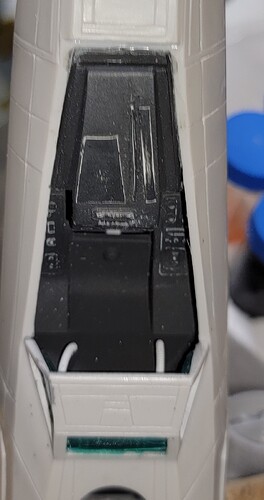 Now to try and make the fuselage halves to together…