I saw this photo (and more Photo's) on the internet and was inspired by the loneliness of this big cat. I used parts from old models and fruil tracks.
All rust paints from Mission models, AFV, Life color and Tamiya (XF-9 with Buff). Tree is made by myself.
The museum is the Lenin-Snegirevskiy Voyenne near Moskou. There are plenty pictures over several years. The first one is the original from were I started.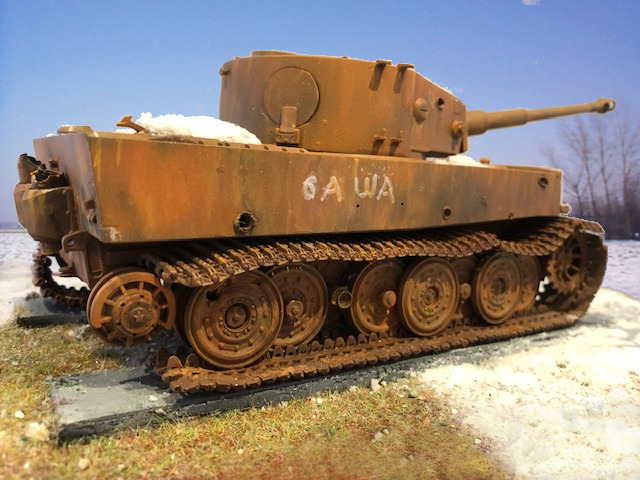 Hope you like it.