Big sale down at the LHS, here's my haul.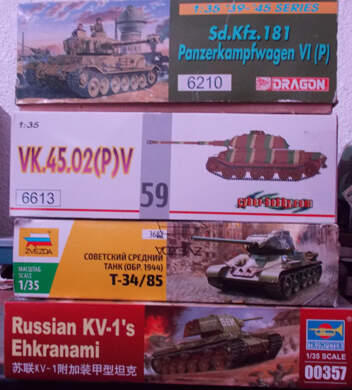 All for some $60ish bucks. Saw some other things I wanted, but I can only carry so many.
Best part was the Tiger P was a pre owned kit that had a bunch of extras! Quite the steal at only $20.


Kit had some ready made Zimm, resin upgrade parts, Eduard etch set, RB metal barrel, resin/brass ammo set, bunch of extra german tool parts, and several other etch sets.