Hello,
I am about to name an upcoming project.
Is there anyone that can give me the correct translation for the English title in German?
And also check if my English title is correct in English…
Any suggestions are welcome.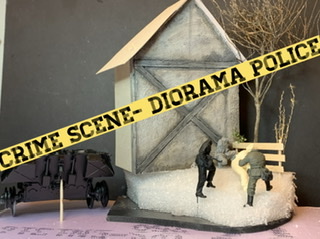 I am aware of that this is an illegal act:)
But this one is already in progress since over a year.
I am going to do a YouTube video of how I make old wood beams and stone facade etc. And because of that I need a building to work with…
The scenario is a German Kampfgruppe that just realize that they are surrounded by English troops.
I have not decided if it's in France or Italy yet. (Late summer 1944)
From the beginning the Panther was not included, but I really want to paint and weathering a tank, or at least part of one…
It will be homemade zimmerit etc. I will add a panzer soldier that is near the tank. Don't know yet how big the base will be. As small as possible, but big enough…
Cheers
Some pictures of the mockup.