Is the Trumpeter(I LOVE KIT) 1/35 M923A2 the same as the Italeri kit
No, it is a totally new kit. You can see sprue shots and a good discussion here.
You think or heard if they are going to make the other versions
Since Trumpeter and their subsidiaries have been making variants of kits before I think there is reason to hope for more variants.
A request for an armored cab CPK.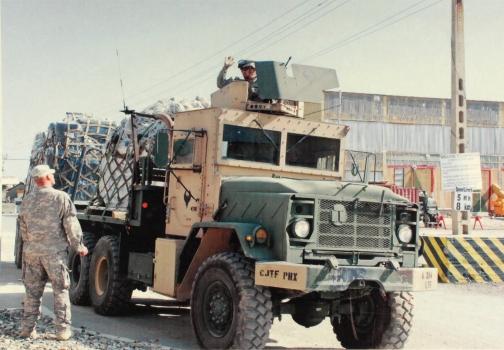 I wish someone would make the M800 series in plastic. The M813 and all of them. Would be easy if AFV club would just use their M54 kit to convert. Also their M35 could be extended to a M36
I am hoping AFV Club does an M809 series as well. Based on the way they have their M54 parts laid out (front hood, fenders, grill, air cleaner, etc. all on one sprue), it would be pretty easy for them. They would only have to do a new M809 front end sprue. Fingers crossed.
AFV Club M54 front parts sprue.