Working on a Young bust straight from the box for my Vietnam collection
painting it monochrome with the new range from Scale75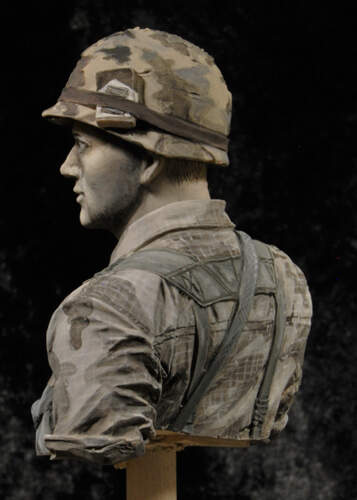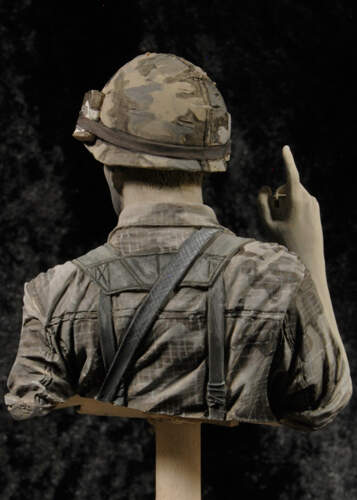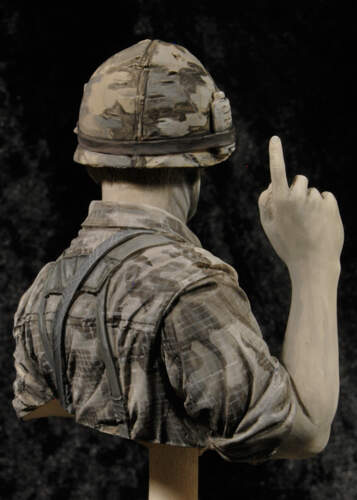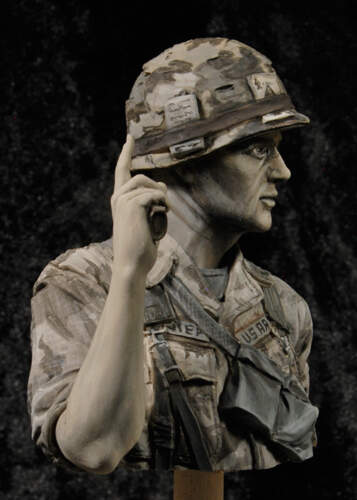 !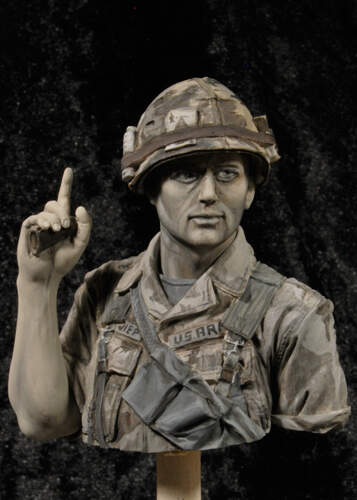 after taking the photo's realising I have overdone the structure of the shirt, so next step is cool it down.
the weapon isn't a problem, in colour its the same. Gonna make new belts from lead the original in resin are ¨*¨ to work with.