Hello
A member of this forum sends me this book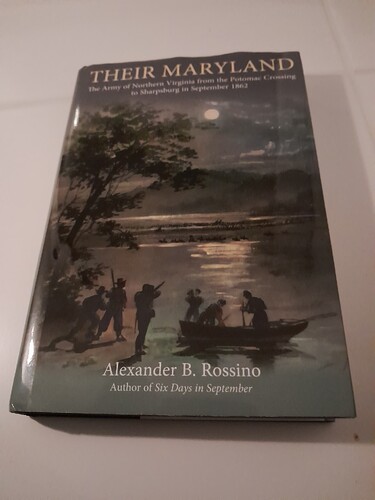 He didn't want any money for it, also no delivery-costs and I want to go on with this. So if anyone is interested in this book, please tell me and I will send it to you.
It's a really interesting book, if you are interested in the theme you should read it.
A very good chapter is about Lee's special order 191 and the guy who has lost it. Spoiler: maybe it was'nt DH Hill. Another big theme is what Lee wants to reach with the Potomac-crossing and why he fought at Sharpsburg/Antietam, also what he did during the battle.
All after all a really good book and I hope I can give it to someone