So, I got a bottle of Mr. Masking sol neo off of amazon and of course it shows up completely solid. The seller has already replaced it. My question is can the solid mask be removed from the bottle? I'm not trying to make it usable, I just want to reuse the bottle.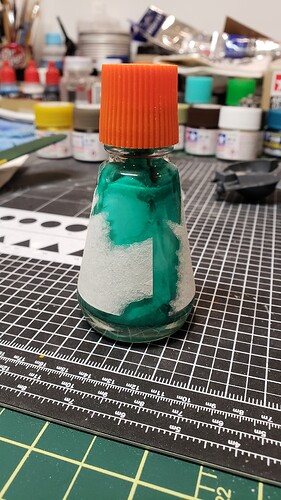 I've tried x20a, straight lacquer thinner and tamiya airbrush cleaner and got nothing. I've search and found nothing.
Any ideas would be appreciated.