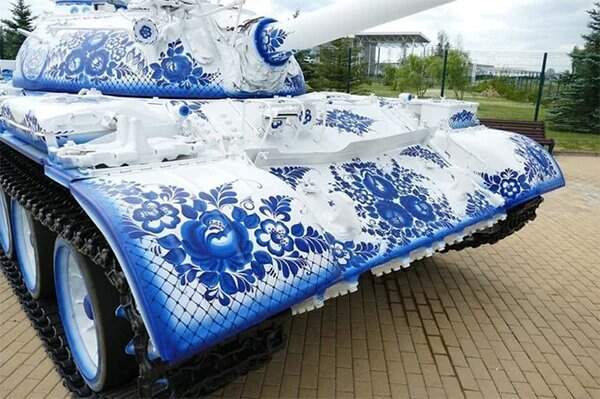 …Im not sure how to respond to this…
Next level challenge for those who brag about Digi-cam squares being easy …

Very nice winter camo
.
Andy
Interesting is a word that can be used. I recall seeing that years ago, maybe on the old forums.
…or your helmet: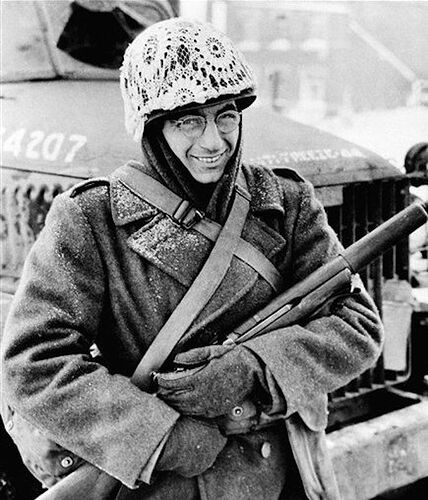 Speaking of grannies and military stuff…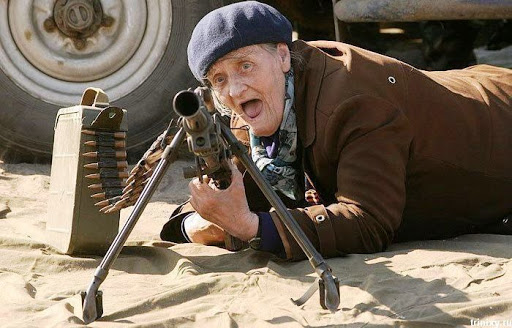 I don't know what's the official designation of this camo, but apparently it should be called GRASSTYC (Granny's Sofa Style Camouflage):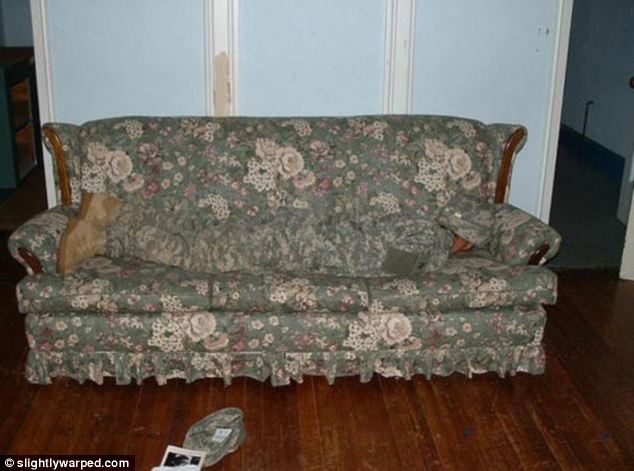 Side view :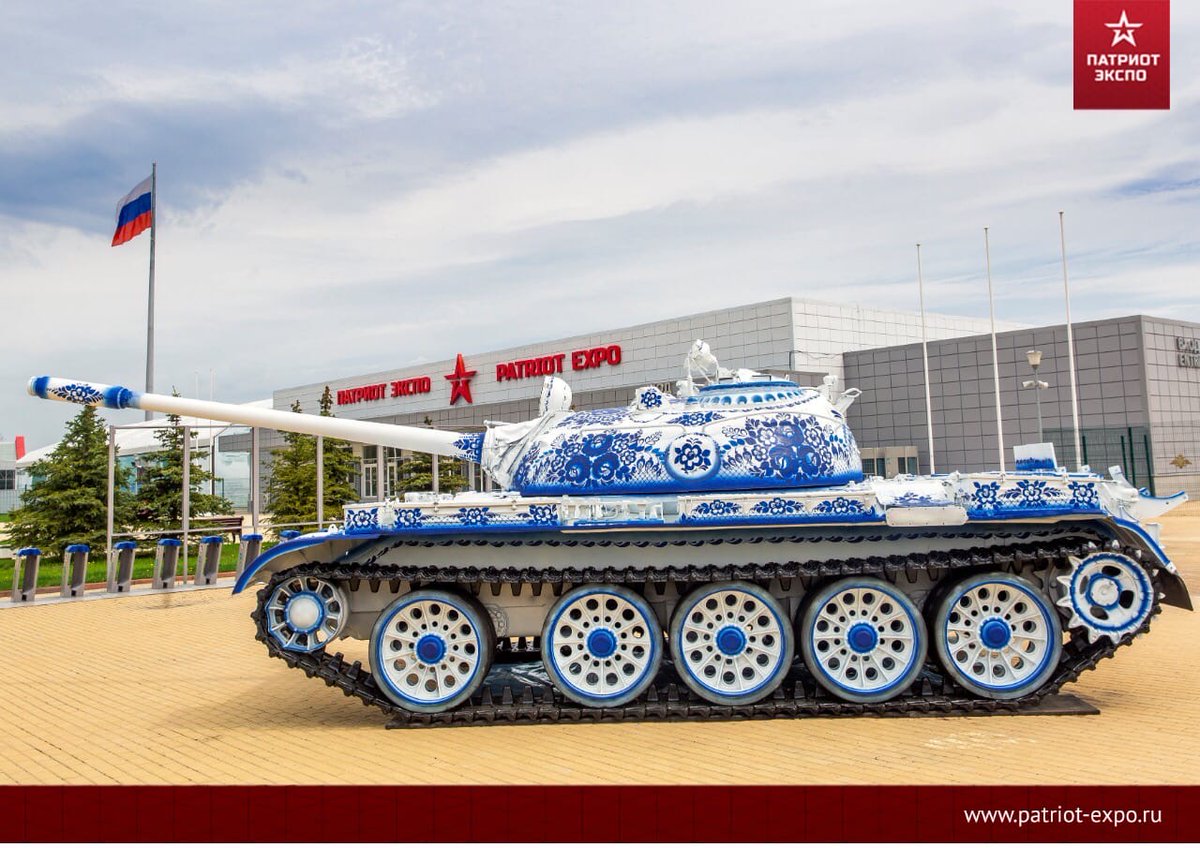 More pics here
H.P.
Didn't know Wedgwood had a tank in their dinnerware range!
Talk about leather and lace!
Russian? Apart from "Stompie"*, I thought this was more of a Ukrainian thing…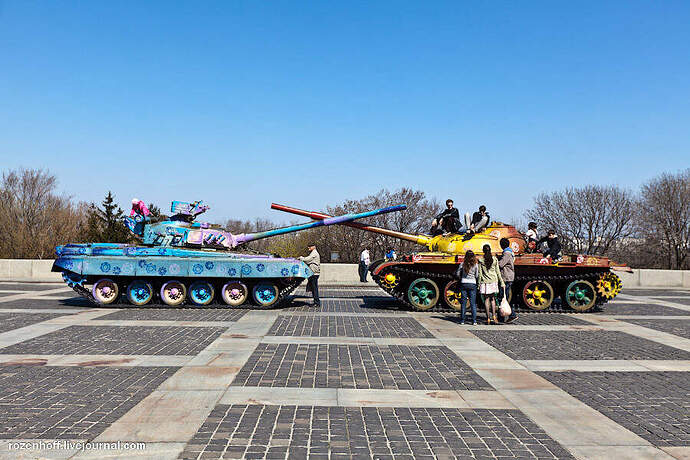 There seems to be some sort of one-upmanship going here, perhaps we should respond; a Paisley Pattern Chally, perhaps? Years ago, (IIRC) on another group, I believe it was suggested the true spirit of the USA would be best represented by an Abrams in full NASCAR livery, complete with sponsorship logos. I don't think anyone actually built a kit that way (although there was one of a "Stompie" variant) but I seem to recall a photoshopped illustration…
Regards,
M
It was done. The 2001 AMPS Internationals, a guy entered a set of 5 M1's in NASCAR colors of the top 5 drivers. They were definitely cool looking and I could just see them tearing around Daytona! Now THAT would be some serious bumping!
I like it. Can you imagine the seat covers in this thing?
I prefer the classic "Blue Willow"!

There are a few "non standard" camos around. Here are 3 that I remember well, though I have seen none live …
If you let a crazy football fan paint your tank. FC Schalke 04 is a german 1. Division football team …
PzH 2000 of the German Bundeswehr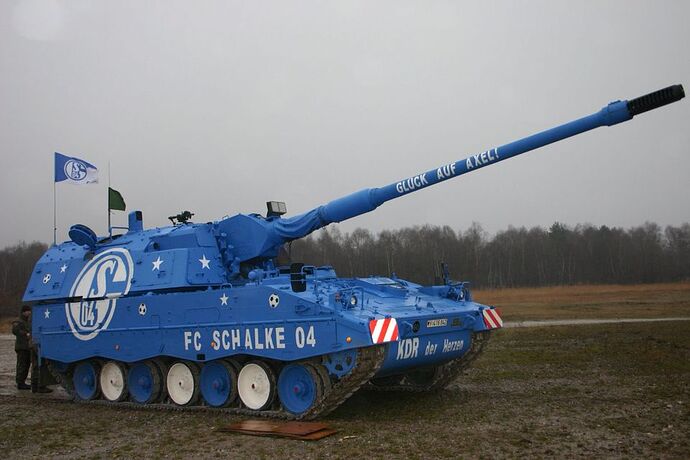 … perfect camo on this "Leopardine", Austrian Army (Österreichisches Bundesheer) …
and these guys thought, their national colour should also be the camo for their tanks. Royal Dutch Army (Koninklijke Landmacht) …
I love those two Leopards, they would both make great builds! The PzH 2000 as well…

Well…this could turn into a unique group build. Everyone could build a kit of their choice based on any photographs, such as the ones above, or any that they find and take a liking to. It could be kind of a fun out of the ordinary non-typical build.
Just a thought.

Randy