Video clip has been around since 2014, still funny though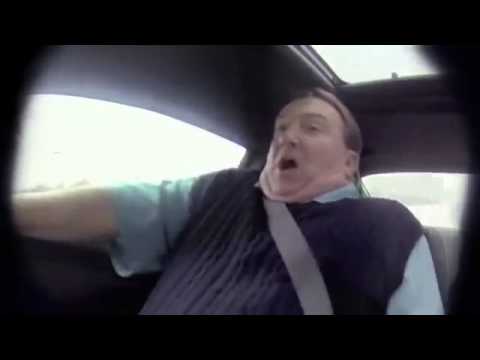 and the follow-up when someone called it fake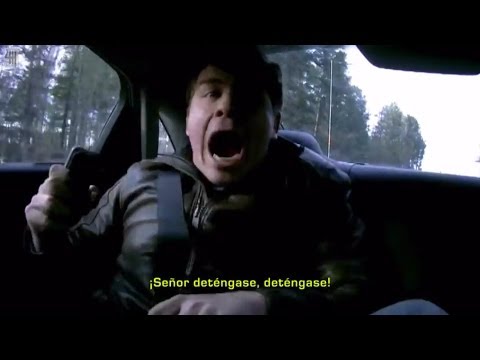 LOL! That's a classic!
This is probably TLDR material…
No where near that level…, in the 100hp smog motor econo-box 80's when cars often clocked 17.3 seconds in 1/4 mile or worse, I made a salesman scream

on a test drive.
The car was a 1989 IROC 350 cube 5.7 liter TPI V8 with ~245HP capable of low 14's and even a 13.9x in perfect conditions with a skilled driver. Really not all that impressive specwise now but pretty insane in the 1980's.
It was a typical fiddle-fart test drive until we rolled up on a stop light and the salesman said "Punch it".
I took that as a personal challenge:)
Power braked the car, launched hard as possible - chirps from both tires and a nice little fish tail wiggle and he screamed like a little girl on her first roller-coaster
Lifted quickly and was wow this car has power! No more shenanigans
. Of course the 89 IROC was out of my just graduated from college price range:) However, a year or so later this white 1991 RS Camaro wasn't out of reach…the IROC basically sold me on the white RS
One other story, in 2014 spotted a Porsche 928 at a Dodge dealer and stopped to check it out driving the 91 RS Camaro.
Salesman approached said the owner had passed away and his wife simply wanted the 928 gone ASAP.
The old 1979 Porsche 928 had clearly been someone's "baby" the car had several fairly recent Porsche dealership service records in the glove box. So the story pretty much checked out given good condition of the 35 year 928.
He offered a test ride which I accepted…and tossed me the keys saying go have fun, I'm not riding with you.
Surprised I said thank you for the trust and asked why not ride along? The answer because of a horrible test ride in a high performance car long long ago that went all wrong and ended up in terrible wreck some forty years ago back when him and his brother started the dealership.
PS - the old 1979 928 was amazingly solid and drove better than many much newer cars. A little research convinced me at least one of the other cars would have to go if the 79 or any 928 was added to the stable.
Lol. If either of these were NOT fake these people could sue Pepsi for MILLIONS. That's why it has to be creative marketing. The potential PTSD alone would make this a no no. But apparently people believe anything they see on social media these days.
Don't care whether they're fake or not. Made me laugh. I've just spent the afternoon touring car dealers looking for a car for my youngest daughter.