Three years ago, I bought a model truck from the First World War, and put it on the shelf and forgot.
Then, after a while, I accidentally found a series of books called "Stalowe Szczury",(Steel Rats) written by the Polish writer Michal Golkowski, there are several books in this cycle. The first two volumes tell the story of a penal company of German storm troopers, in alternate 1922 year , the third tells the story of a spy for the Russian Tsar in Königsberg 1917, and the fourth tells the story of a minor character in the first two books, a grenadier named Otto in 1918 before he got into the penal company . In the alternative 1918, the Army of the German Empire occupied Paris, but, unable to hold it, left it four days later, but on the last day of the retreat, Otto and his engineer company would be ordered to blow up the French national archive. And at the same time, a corrupt French general, taking advantage of his position, decides to appropriate a certain amount of state treasures, but as a result of a series of accidents, a truck with gold falls into the hands of a detachment of German soldiers.
I have not yet decided how I will do with the truck, but I will try to do something based on the book.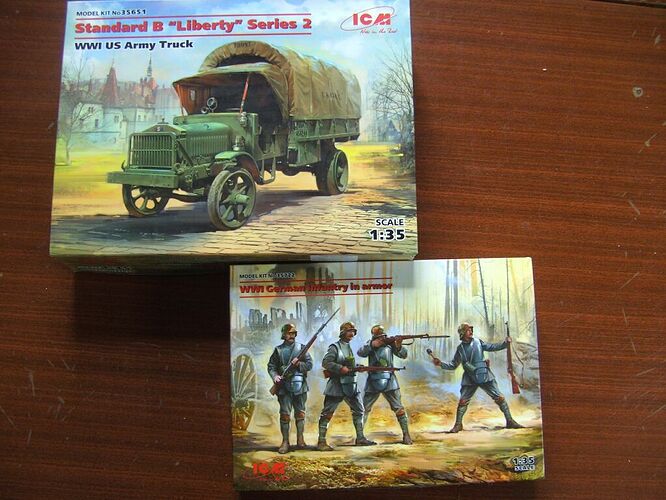 P.S Sorry for My english.