Does anyone know if there is a 1/35 model of a Bison APC in styrene (or resin)? Or will I have to get a LAV 25 then do some scratch building? Reading up on it it dosent seem like to hard a conversion. I really wanna build this kit cuz I fell in love with this photo!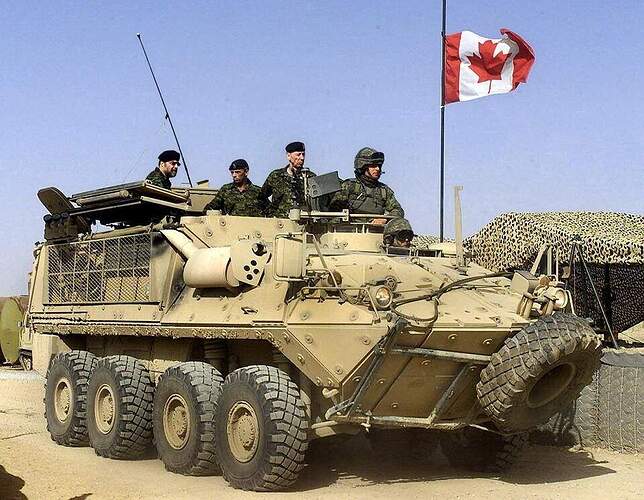 By starting with a basic LAV-25, the Bison design process took only 7 days. The Bison differs from the baseline LAV-25 by raising the height of the roof, removing the turret ring, placing a commander's cupola behind the driver, and incorporating a rail mount system in the cargo/passenger compartment to quickly change mission specific equipment. The driver is seated in the front-left of the crew compartment. The commander has a slightly raised position directly behind the driver with access to his own hatch and mounted machine gun. The engine is to the right of the crew compartment.
Actually seems like a fairly complicated conversion… Maybe since the Bison is part of the Light Armoured Vehicle family with the Coyote Reconnaissance Vehicle and the Australian ASLAV I could take one of those kits and convert it? I dont know, Id love to hear what yall think.