Yesterday, I started the Vargas Miniatures M777A2 Howitzer. It is a 3D printed kit and looks really nice.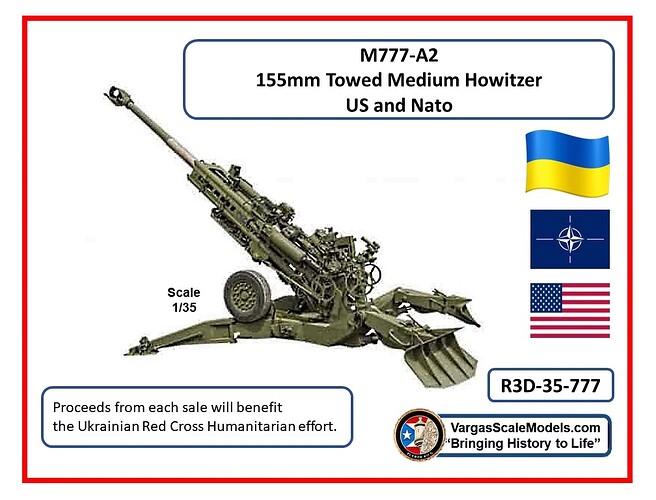 Here is an earlier review of it here on Armorama to see how it comes and all the parts.
I failed to take any in-progress pics since there really wasn't much to see. It went together well with no major issues. All the support attachment points were small and in areas where they were easy to sand away. The instructions are a little vague, but looking at a few pics of the M777, I was able to work through it and got everything in the right place. Being in large pieces with all the smaller details printed on, it only had a bout 30 parts. It went together really quickly, only a couple hours of build time. The kit also comes with 15 155 rounds with lifting lugs (none fused) and a curved rammer staff.
The only things I added is a lug nut that is missing on both wheels. There should be 8, but there were only 7 and a space where the 8th one should go, so easy fix. I also added the antenna and its mount on the right trail pad.
It has parts to build it in travel mode or in firing position. I have built it in firing position and painted it overall NATO green.
Here it is so far.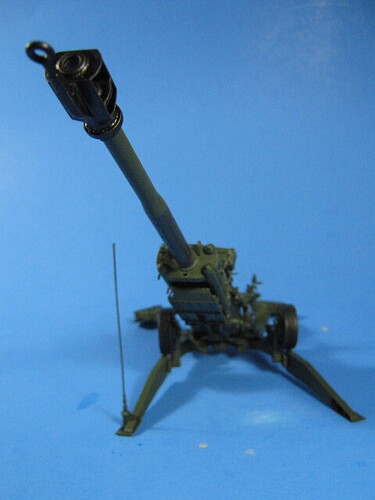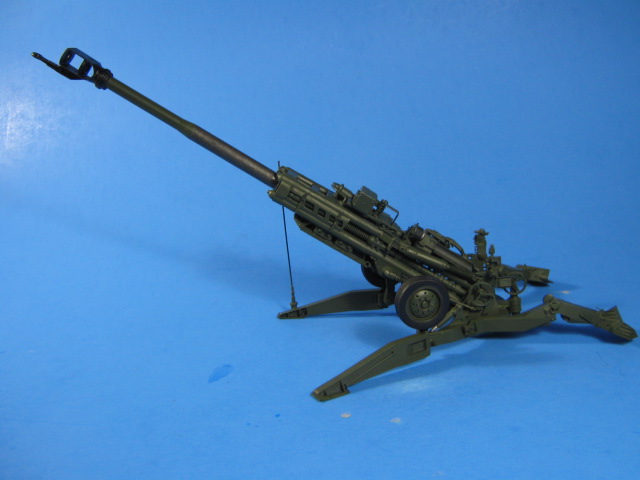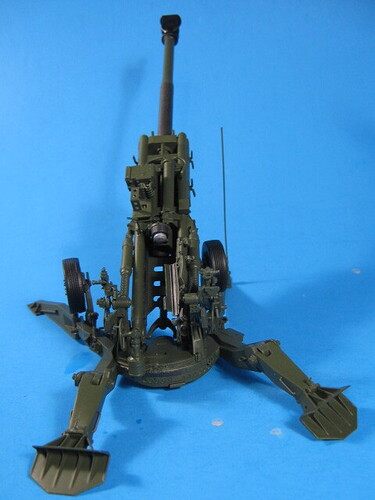 Some detail pics.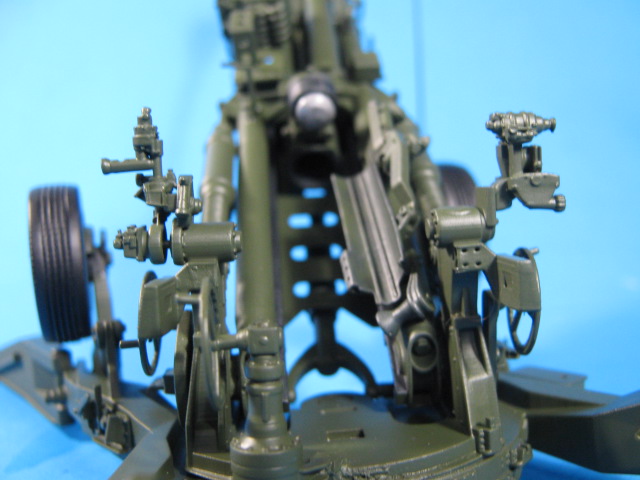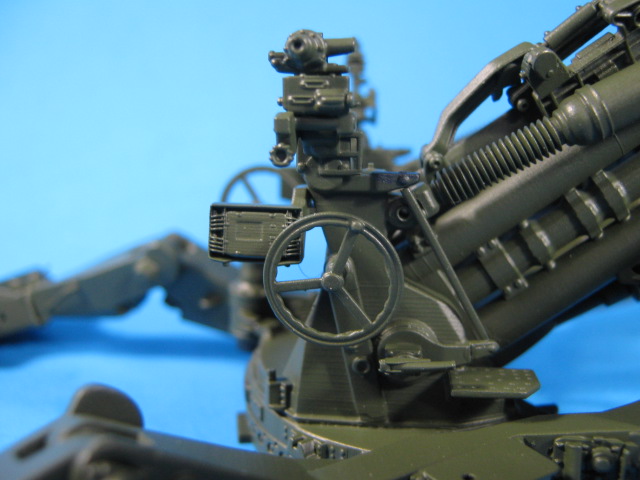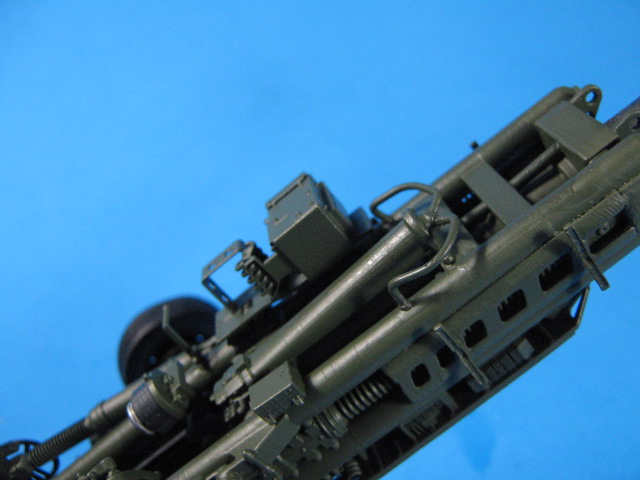 I still need to do some more detail painting and add unit markings, maybe a barrel name. Then on to weathering and making it look in use.