Hey all!
I got a quick question, If I was gonna build a Canadian Ram Kangaroo what would be a good way to go about this?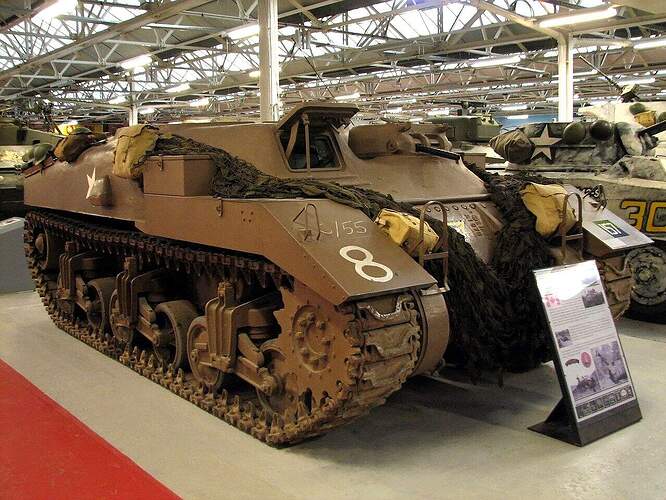 The Ram Kangaroo is pretty much a Ram tank with the turret ripped out then used as a APC.
I know there are a couple resin sets out there but they are either inaccurate or
very
hard to find.
Would it be possible to take the Bronco Ram kit, and a M3 interior either from Miniart or a resin set (The Ram was based off the M3 Lee/Grant) and smash them together in some unholy kit bashing and scratch building? (And use a Shermie drive sprocket and T48 tracks)
Or if anyone has a better idea I'd be very happy to hear it.