Starling Models' Round Table class trawler HMT Sir Gareth in 1/350 scale.
Eight Round Table class trawlers were built for the Royal Navy between the years 1941 and 1942, all by one of two shipyards in my home town of Aberdeen in the north east of Scotland. They were based on a 1936 trawler called Star of Orkney, and measured 125 feet long whilst they displaced just under 450 tons. They had a relatively large crew for a vessel this size of 35, and the vessels were all commissioned as minesweepers. They carried one 12 pounder anti-aircraft gun, 1 20mm Oerlikon and a pair of .303 machine guns.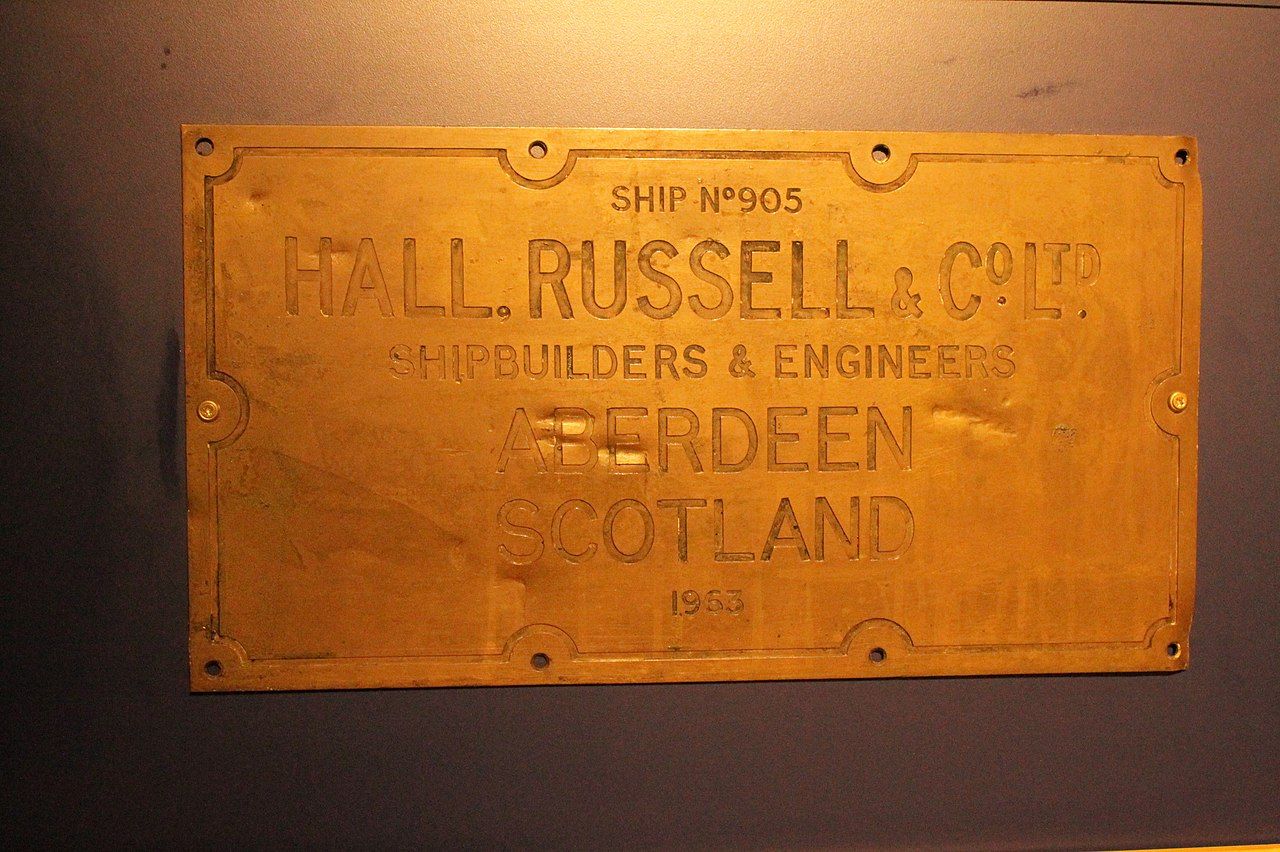 Hall, Russell & Co closed down in 1990.
The shed has now gone but the slipway remains. The site is now used by Dales Marine Services, an offshore logistics company supporting the oil & gas industry. Goods come and go by road and are loaded onto supply vessels.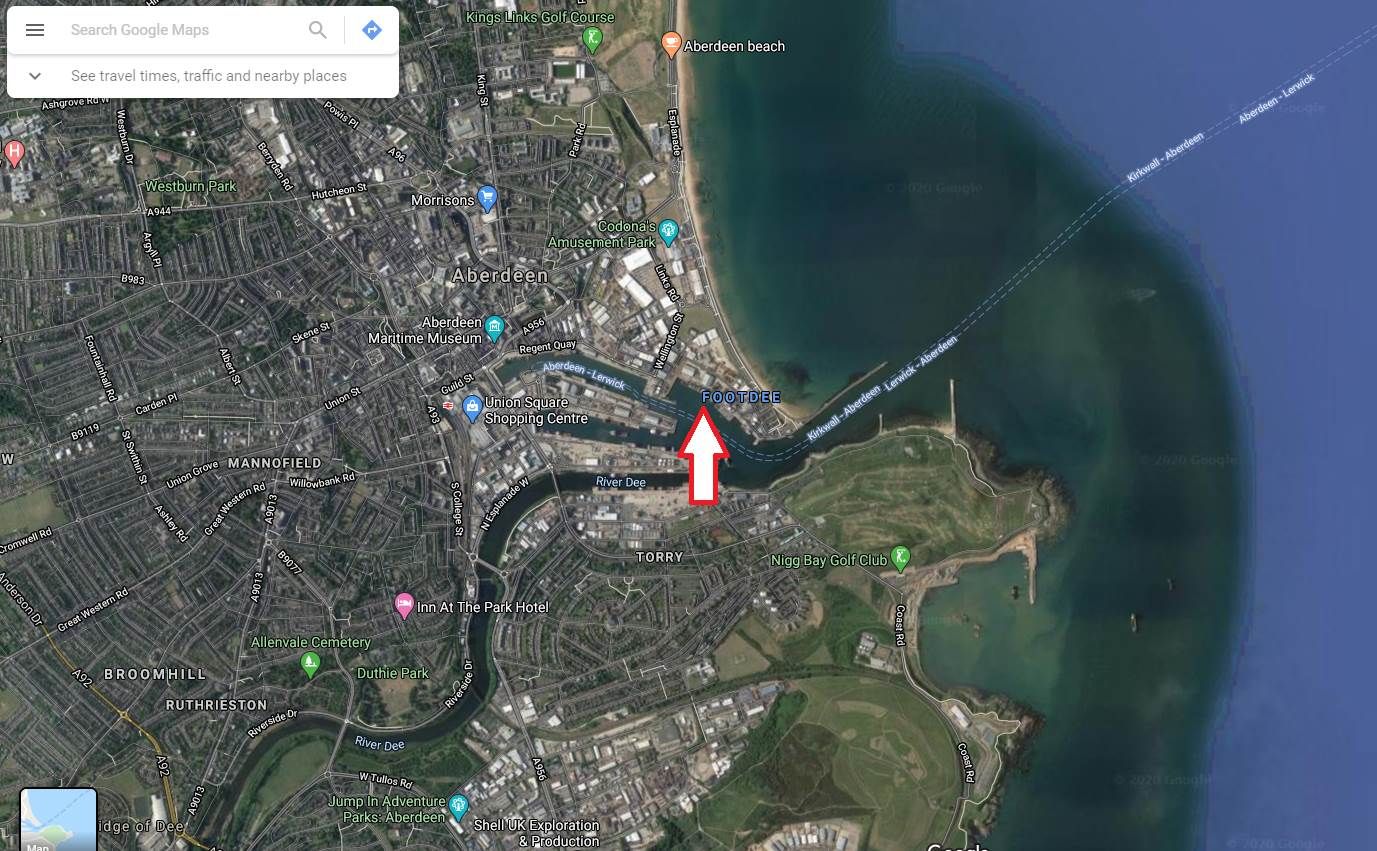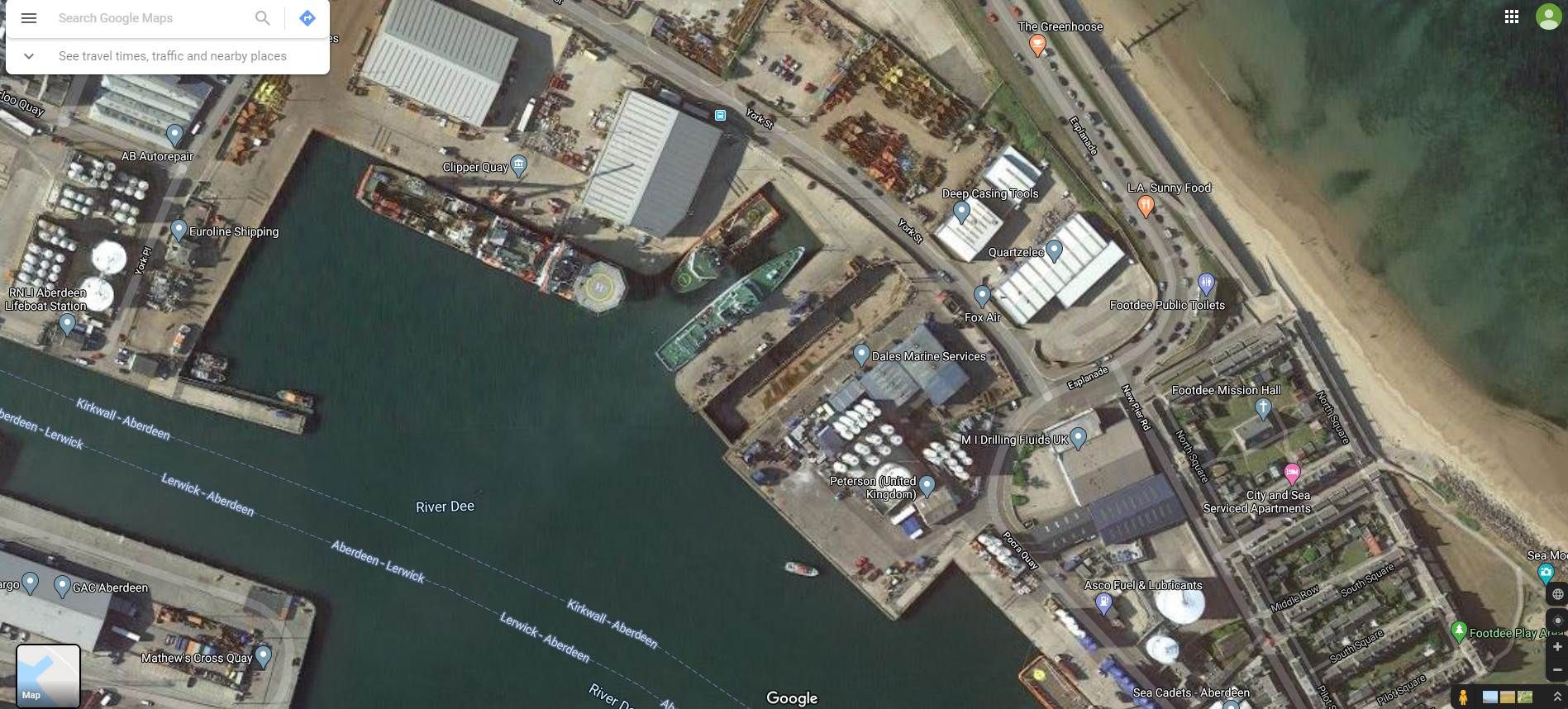 His Majesty's Trawler Sir Gareth was launched 19th January 1942 and carried the pennant number T227.
HMT Sir Gareth appears to be wearing a single colour scheme, which in 1942 could either be Admiralty Pattern 507A Home Fleet Grey, or possibly MS2. I don't like MS2 much, and in the bliss of ignorance otherwise, I will use Home Fleet Grey which I find a much more pleasing shade of grey.
The kit is, I believe, CAD designed and used 3D printed masters which have been used for cast resin parts. The kit costs approximately £55 from Starling Models which may appear a lot for such a small model, however the quality is exceptional and the kit is very complete indeed.
I have thoroughly enjoyed this model and highly recommend it to the moderate or experienced modellers. Everything fits as it should. No scratchbuilding or improvisation skills are necessary but obviously it's a small model and a lot of the parts are small accordingly.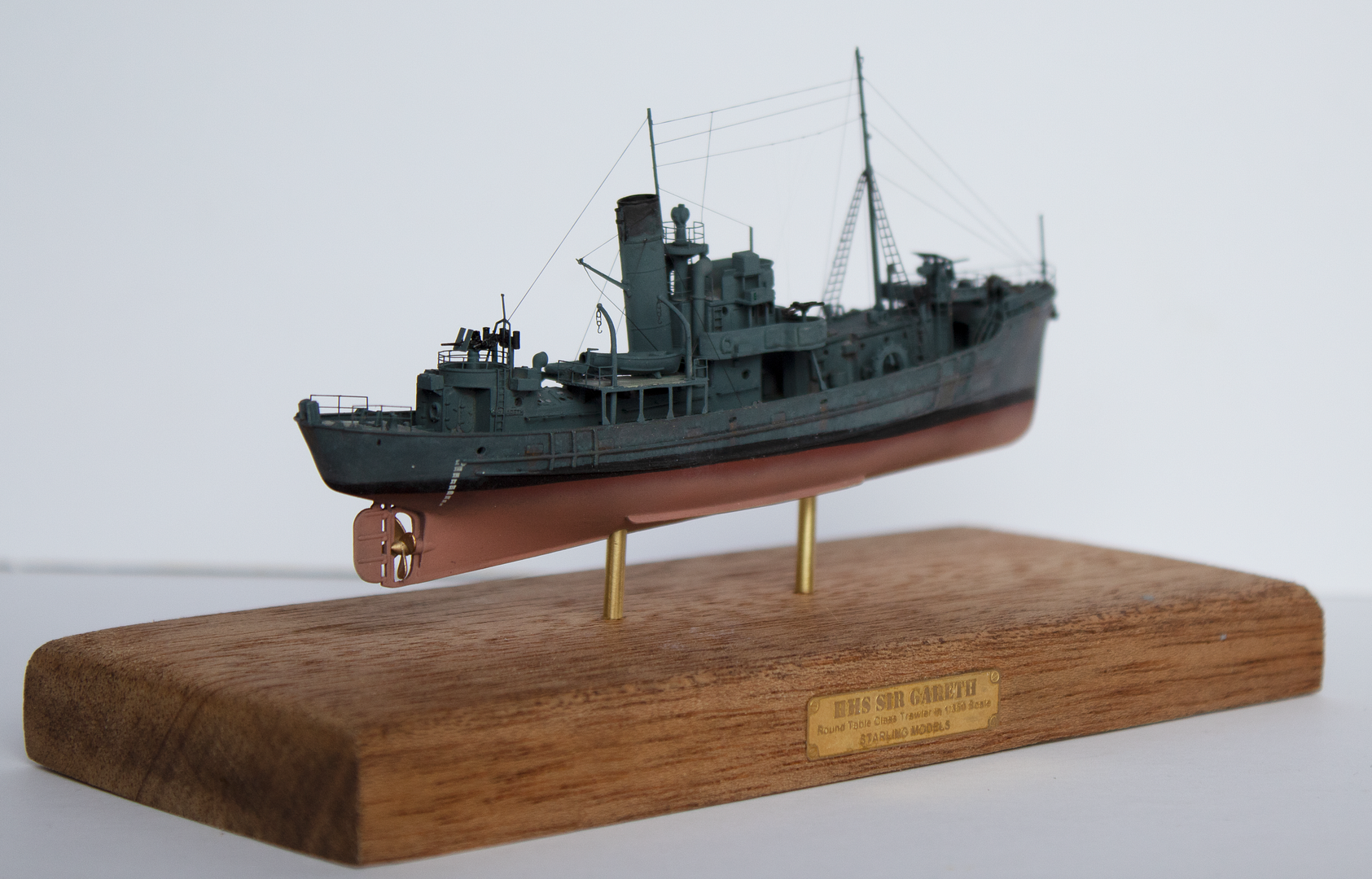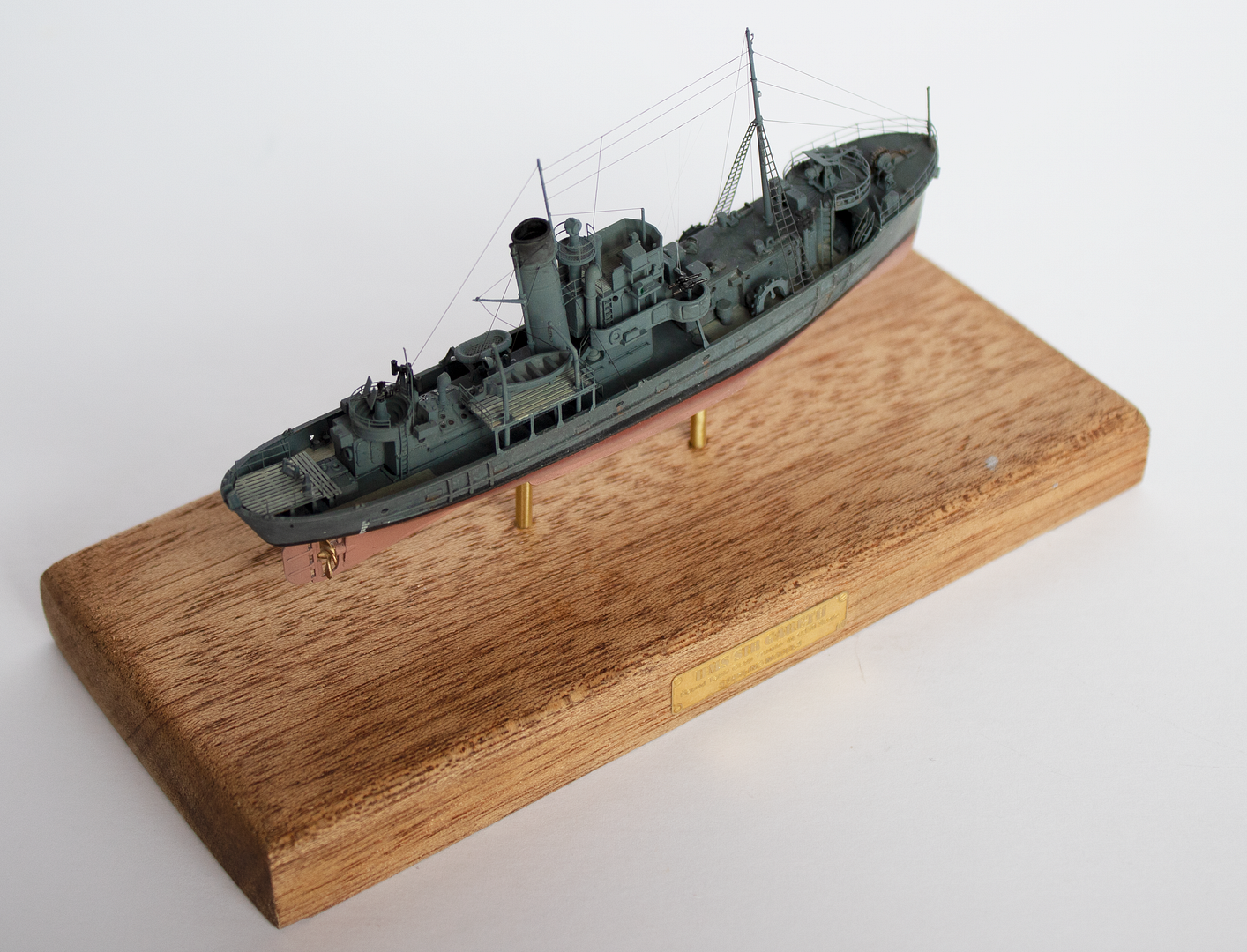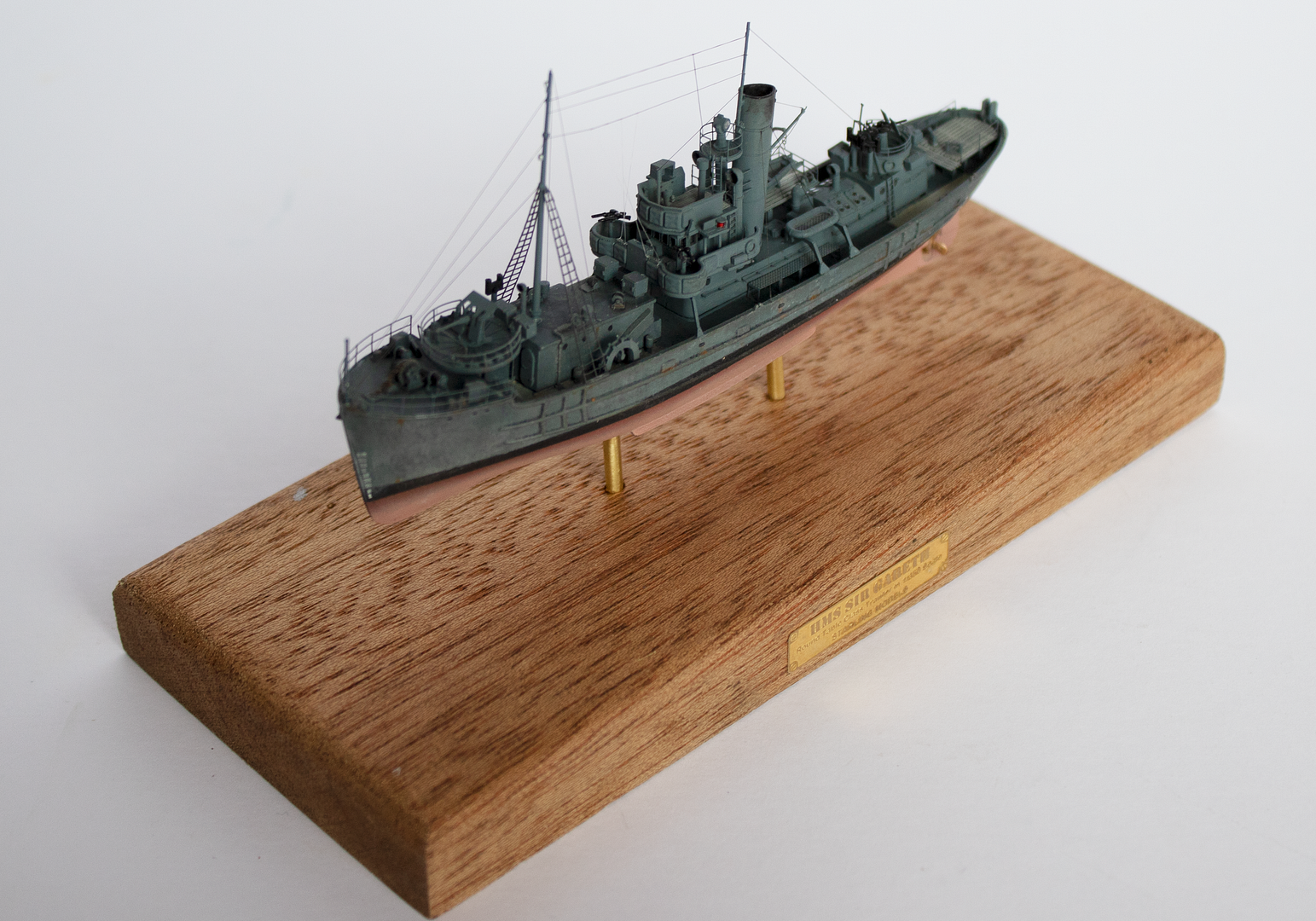 With the benefit of hindsight, this ship probably didn't have a combination of black boot topping and red lower hull. I recently had a big batch of draught marking decals printed so am seriously considering removing these dry transfer markings, correcting the lower hull and refinishing with decals.
Thank you for looking.