Hey all, its been a while since I posted anything here on the salty side eh?
Well today I have my build of the Takom Bismarck Bruno turret in massive 1/72 scale! And I mean this is huge!
I also bought metal barrels and a wooden deck for it from a Chinese company. I should have them in a few days.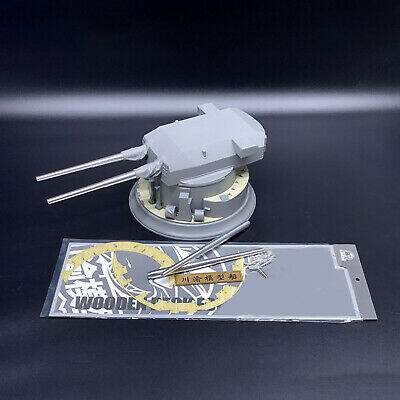 It was a simple kit and I had it fully build in 2 evenings, I left everything separate for painting.
The kit is really nice but Im adding a few details, one being replacing all the PE guard rails and railings with guitar wire.
And replacing the railings entirely as the kit ones were inaccurate and to flat.
EDIT: Yep I know that stand in a little bent, I will take care of that.
Now I have a question for anyone who reads this, what do you think happened to the top of the turret in this photo? Is the paint wearing off?