Massimo, while I appreciate the information you accumulated and provided I am not a regular aircraft modeller. More important, parts of this build were completed quite a while ago so these images are not recent. My original goal was and is mostly still to build this model "Out Of The Box" as much as possible. As I originally intended to use eight rocket rails I drilled out the holes and attached all eight back then. I actually really remember seeing a "Stormovik" picture of a restored museum piece that had eight rails and mounted four 132 mm rockets and four 82 mm rockets and had the canopy F43 type. I cannot find this image but I know at the time months ago I ran into it a few times. I believe it was not Soviet but some Eastern European country that it was displayed in.
Now for an important question that you might be able to answer, Massimo. What was the predominent colour used to paint the undersides of Soviet aircraft (especially the IL-2) in or around 1943? In various articles I have read it is either Humbrol 65

or Tamiya XF-21

Some sights say the British "SKY" colour was appropriate and others say a "Sky Blue" so there is no definite opinion it seems.
I tried to get an idea from various pictures on the Internet and this is what I came up with.

This is Tamiya XF-23 "Light Blue" on this test spray from several months ago.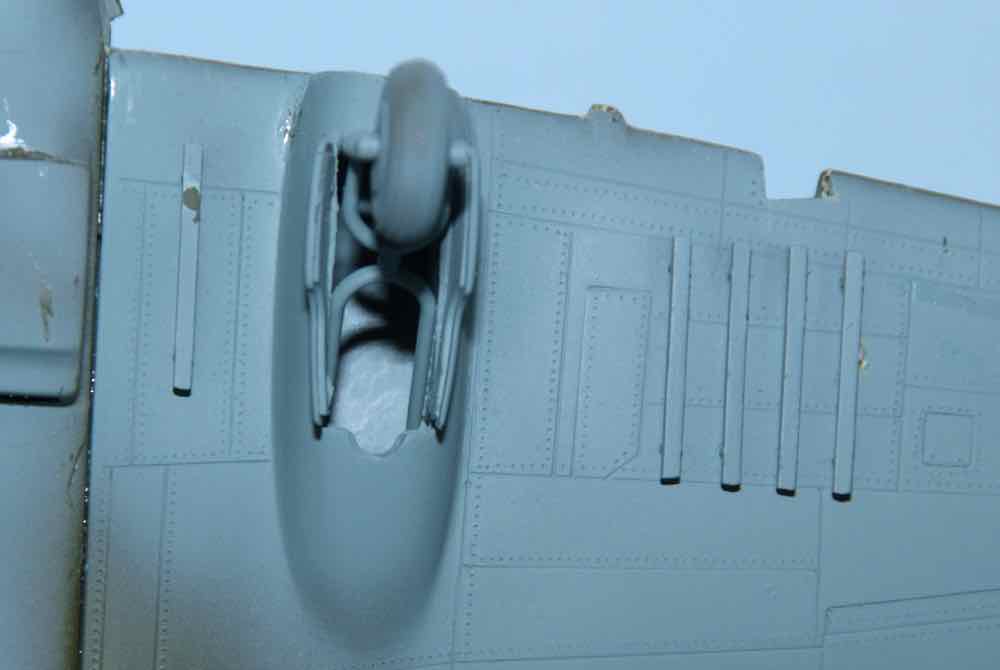 Cheers,
Jan