As a fun break form some bigger projects I dug out of the shelf of doom my ESCI 1/76 Sd.Kfz. 250/5 that I started back in 2020 for the SPC over on the old site.
Here are the WIP photos from where I left off. (This is the one I scratch built the interior on.)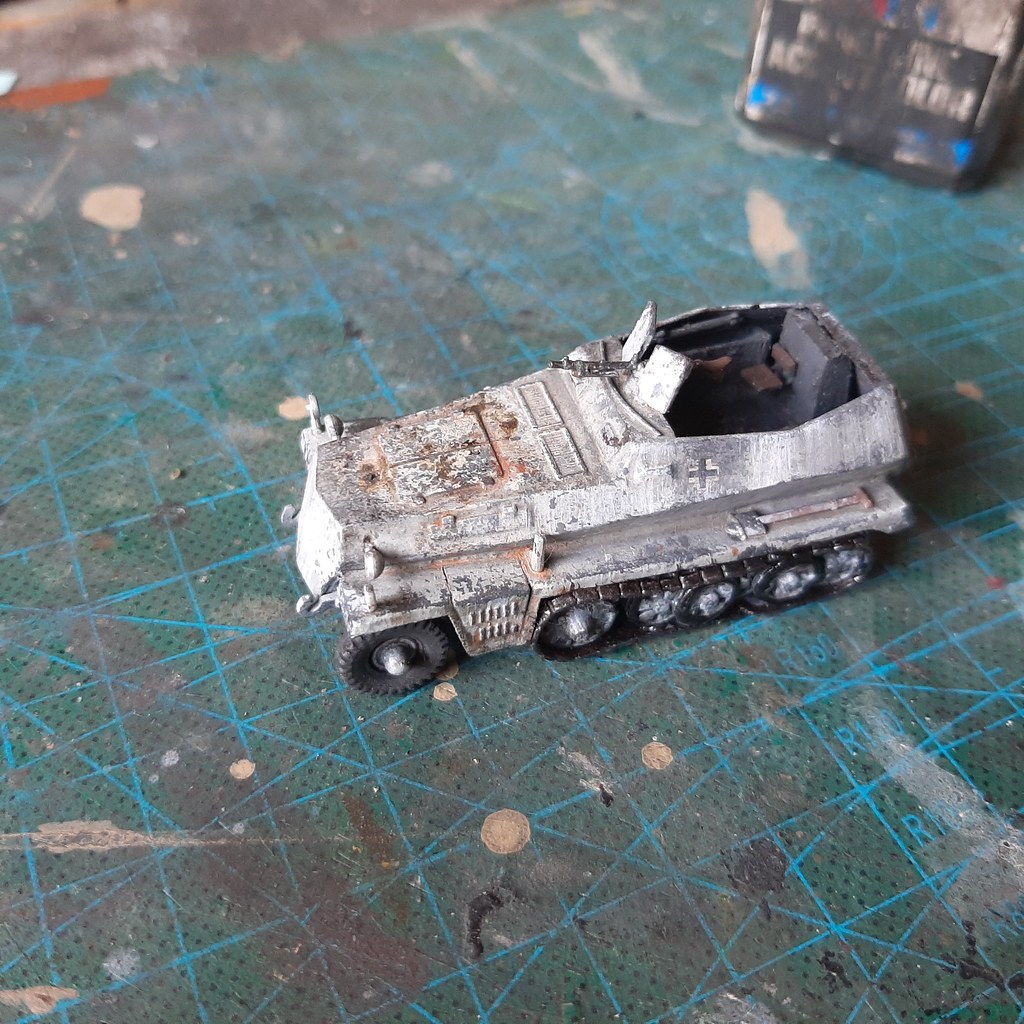 Then I started doing some mud on it yesterday and thought, why dont I build a small dio for it… so I whipped out a small static grass cover, some ball foam and some das clay and slopped everything together.
I started by super gluing the ball foam to the cover. (Super glue melts the foam making a smooth transition)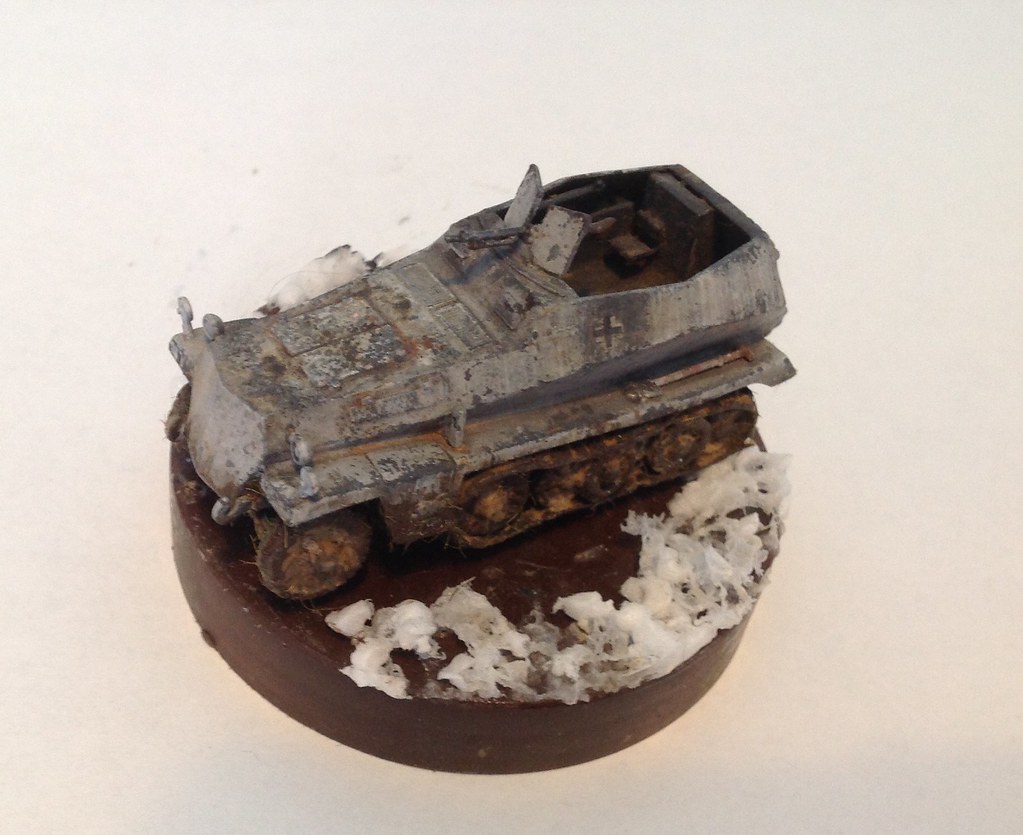 Then added some das clay, sculpted ruts, added track and wheel marks then sprinkled on some fine grout.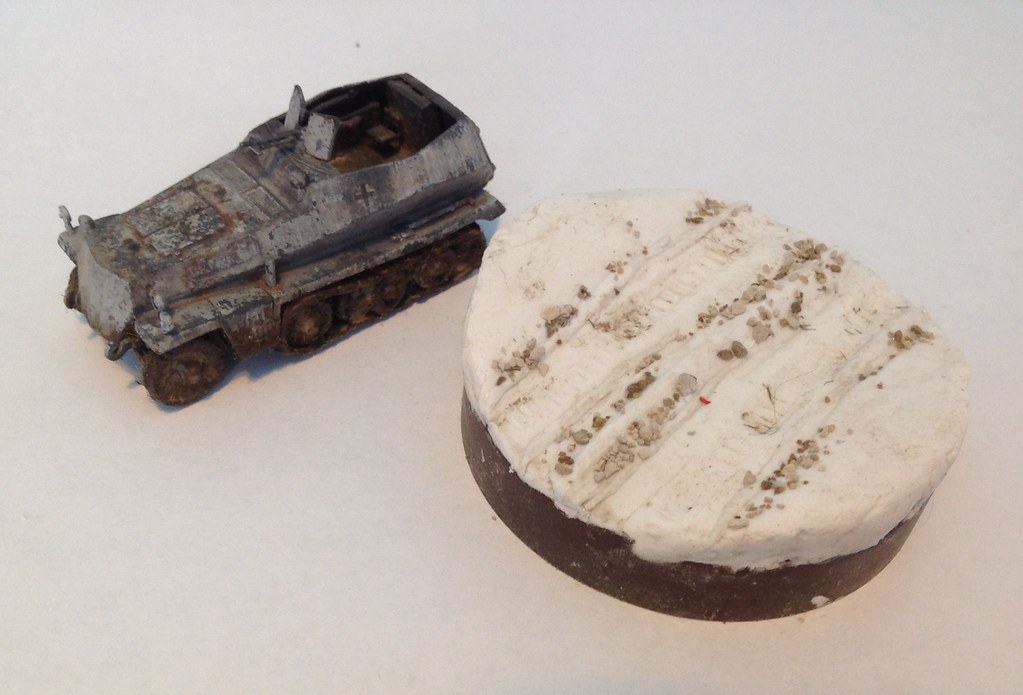 Then finally I added small dots of PVA over the sides and the middle, then added static grass. After watching a Kathy Millet diorama video on YouTube I added some tea leaves as some scatter. ( I raided the kitchen and used both Black tea (large) and chamomile (small).)
Then I flooded the ground with some diluted PVA to secure everything.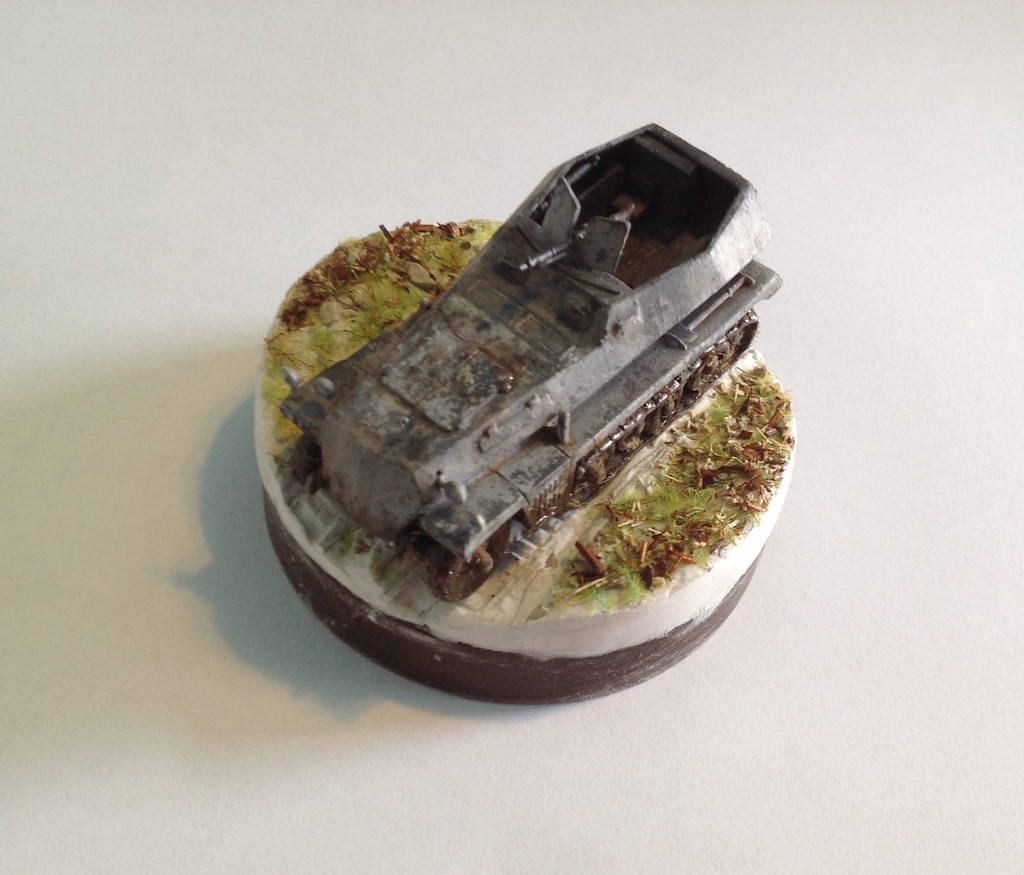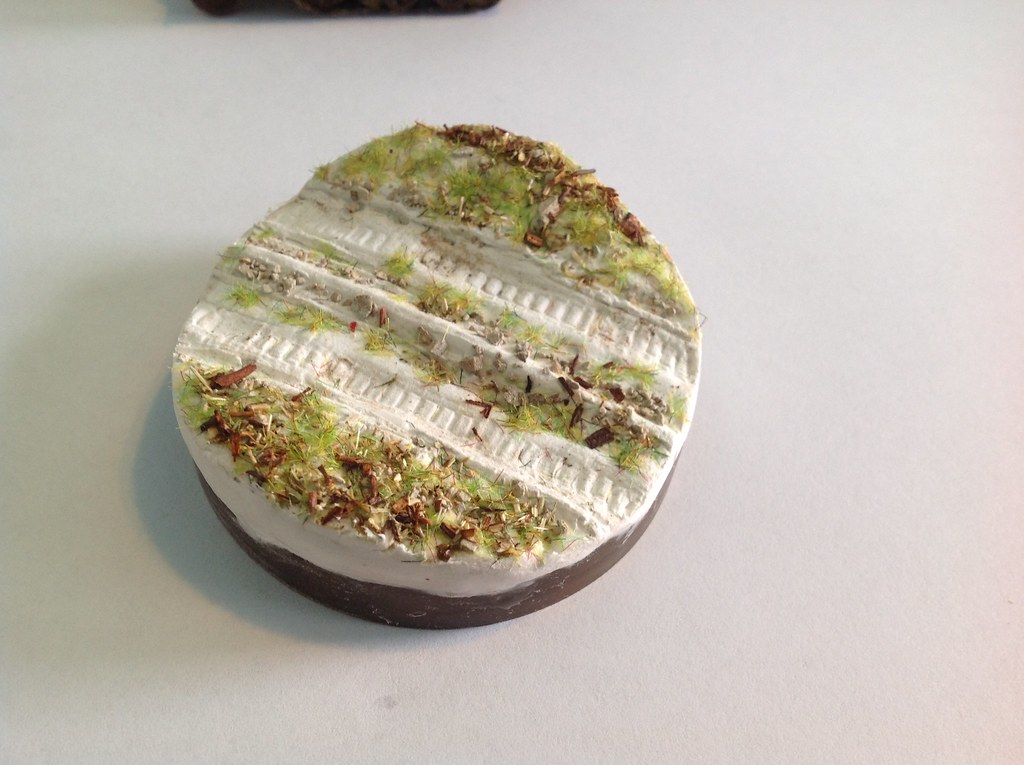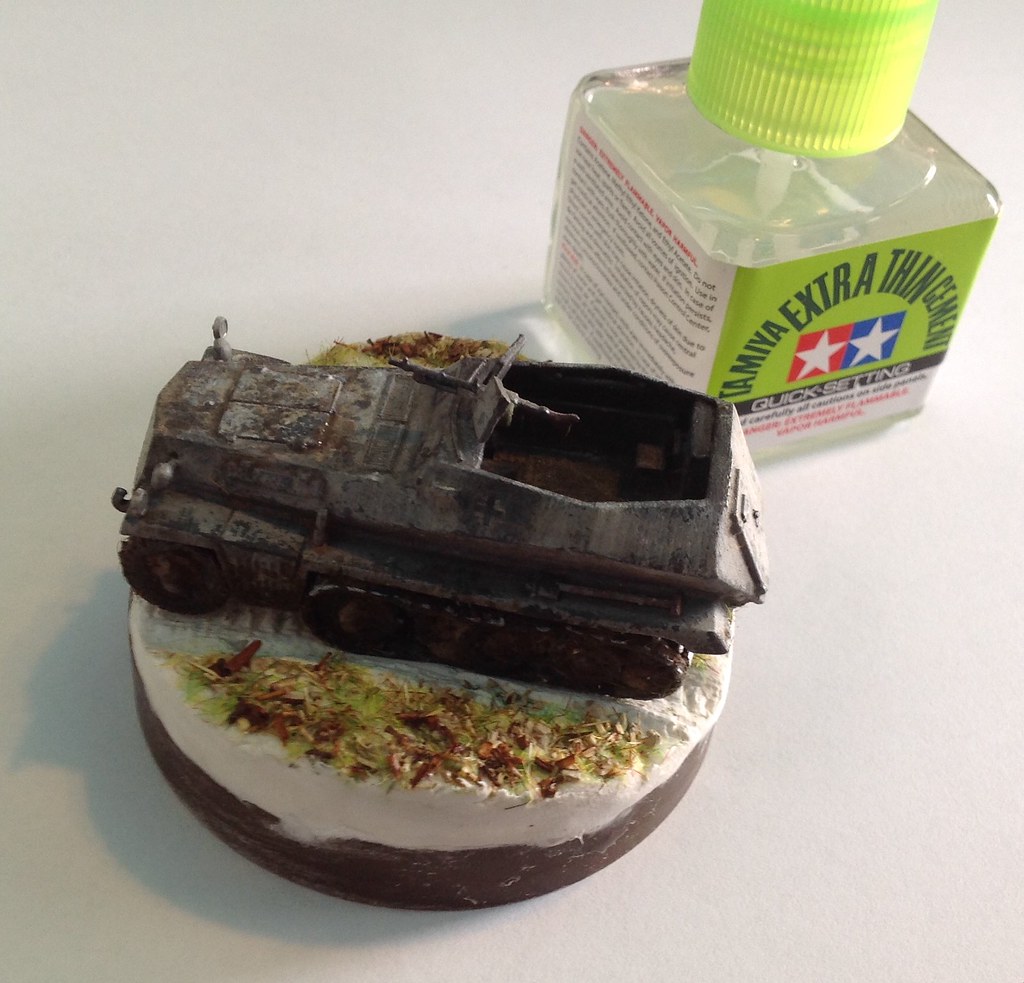 I will be finishing it like the halftrack is driving through a forested area in the middle of winter somewhere in the eastern front. The halftrack will have some snow in corners and the side of the road will be covered in snow as well. I will have large bushes and trees on either side of the road. Im not sure if there will be troops in the track or they will be dismounted yet.
Thats all for now, hopefully I will have more in a couple days.