I recently purchased the Revell 1957 Chevrolet Black Widow kit:


And I noticed that it has some sort of cable to hold the hood down on the front of the car on the box art. Here is a shot of the real car: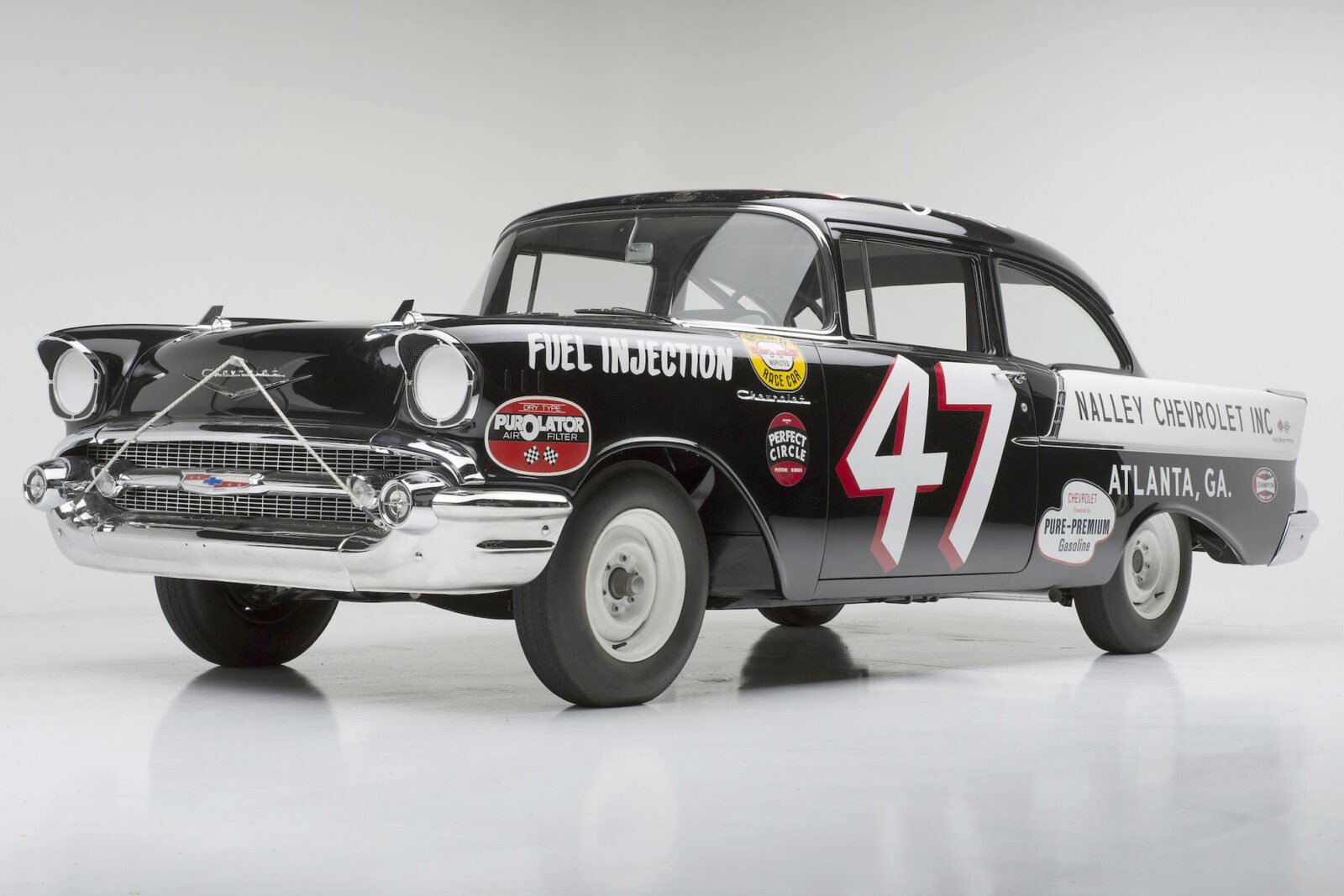 Is that some sort of wire? It's shown on the box, but I don't see anything in the box for it.
Jim