Lots of new items being listed here.
I'm on a bit of an Artillery kick lately and I am seeking the following kits:
AFV Club:
M110*
LVTH-6*
M109A6 Paladin
M109A2 Doher*
Propellant Containers #35299
155mm shells M1122 & M454
155mm PKG shells
1555mm M982 Excalibur shells
M54 "Eve of Destruction"*
Kinetic:
M109A2 Rochev/Doher
Panda:
M109A7 Paladin*
Hobby Fan:
M56 Scorpion*
Aussie M113 crew*
IDF M113 crew Yom Kippur*
I'm willing to throw in a little extra for the items with the * above.
So here is what I'm offering:
Russians, $10
Miniart US Tankers, $10
Kirin Recoilless Crew, $30
Kirin Full Metal Jacket, $40
Jaguar, $20
Hobby Fan, gun truck crew, $25
Warriors, M113 crew (1 full, 1 bust), $10
First Legion, US Soldier Vietnam $9
SOL Vietnam, $
Hobby Fan, US Mechanized Infantry Vietnam, 4 figures, no box, $25
Verlinden US Artillery Crew, $8
Verlinden German Artillery Crew, $8
Verlinden IDF Tanker 1970s, $10
Belgo Vietnam Soldiers, $10 (2 metal figure and resin bodybag, recreate the famous photo)
Legend, Three Fighting Men, $10 (Vietnam Memorial)
Coree, $5 (ONLY the figure with the M16 and the base)
Custom Diorami Outhouse, $10
Mec Models Vietnamese Graves, $20
Kirin Sampan, $45
Plus Model, Field washing station, $15
Unknown, shower, $5
Meng, resin concrete walls, $10
Asuka US Jerry Cans, $15
Tank M60 with Tripod, $3
Tank Workshop munitions boxes, $5
AFV Club Ammo cans, boxed, $10
Tamiya Modern Accessory Set, $9 (have several
Tamiya Modern Accessory Set, $9 bagged with box art.
Verlinden Fuel Drums, $10 bagged with box art.
Archer 105mm crate stencils, $30 for all.
AFV Club Ammo Cans, bagged, $9 (have several)
Firestorm, Vietnam Centurion Mine exploder, $
Verlinden Ammo Trailers, $25 each pending
Legend Bradley ERA, no box, $10
AFV Club, M41 mantlet and tracks, $5
Verlinden IDF M113 fuel cells, two sets in the box, $8
Green Onion Tent, (there are two in the box) $25 each or both for $40.
Aoshima turret truck 1/32, $20
Verlinden Soviet Dry transfers, $5
Accurate Armour, BMP wheels, $5
Tamiya C-Rations, $4
Vietnam decals, $4
Real Model C-Rations, $4
Verlinden Vietnam markings, $10
Verlinden Military boxes, $4
Verlinden Flags (dry transfers), $4
TAKE IT ALL FOR $25
Dragon IDF Jeep, $22
Dragon M51 IDF Sherman, $10 (some loose parts inside, PM for details)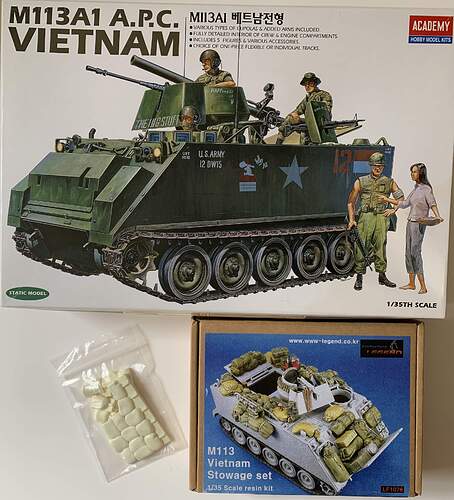 M113 with Legend Stowage and sandbag floor, $35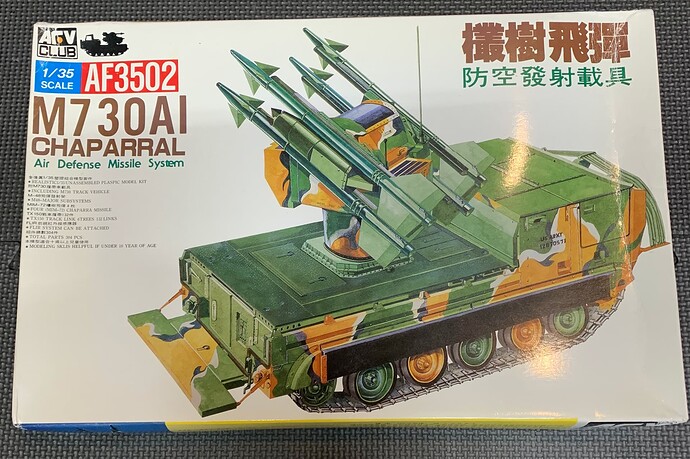 M730A1 Chaparral, $40

Verlinden V100/M706 Combo w/ extras, $35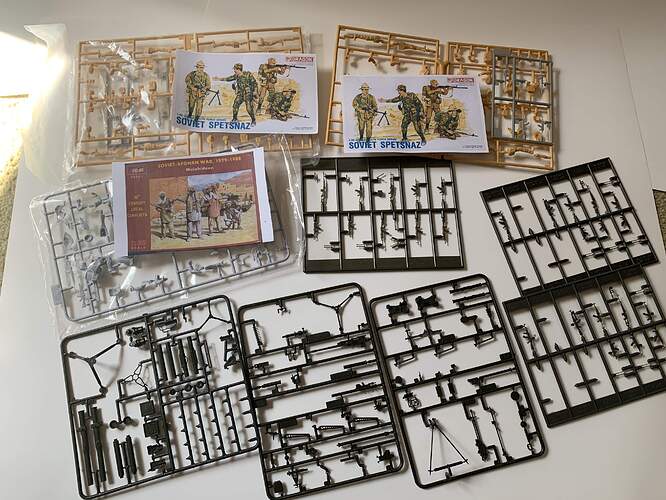 Soviet/Afghanistan Lot, $15

Dragon, Delta Force Somalia, two for $10 (one sealed, one open w/loose leg)
Dragon, LAPD SWAT (sealed), $15
Dragon, MP5s (sealed), $10
—TAKE IT ALL FOR $20—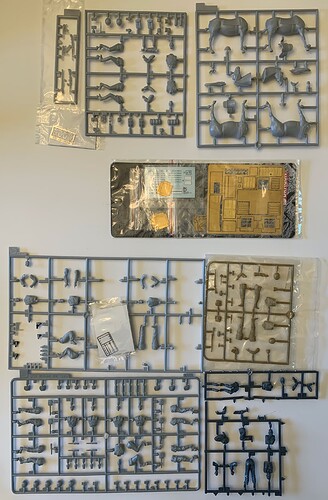 Dragon, #6046 Florian Geyer, $9
Dragon, PE parts for Kubelwagen Workshop, $8
Miscellaneous German Figure lot, Dragon, ICM, Tamiya, $10
—take all the the German stuff for $20—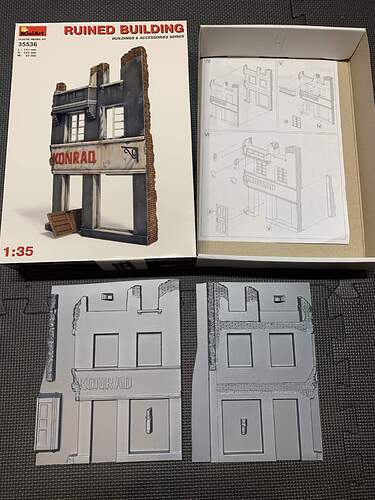 Miniart Building only, $5 (box now has a hole on the front)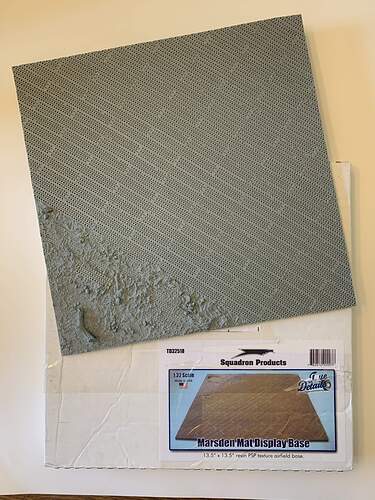 1/32 PSP Base, $35—PENDING—

1/48 UH-1C Huey Combo, $30

1/48 Tamiya German Lot, $25
Trumpeter Intruder and Corsair, 1/350, $7 for both
Not Pictured:
BMP-2E combo, resin interior, Armour Track Models tracks and resin wheels, $50
(prior owner had tacked turret half together, can be undone, will toss in some Dragon Figures and some other stuff).
ET Models Leclerc PE set, $12
Dragon M16 set, $10
Tamiya PBR, $35 (opened bags)
Thanks for looking!