Dear Modelers, in the following now the construction report to the Kriegsmarine Kleinstschnellboot Wal in 1:10 scale
The boat was a Schnellboot of the Kriegsmarine in WWII and had a length of 9 m. The boat was armed with two 45 cm air torpedoes which were reduced in weight. One of the torpedoes was in released when motion towards the target, the other one in running off. Therefore the torpedoes in the two stern tubes are loaded in different orientations. The below link presents the Wal at 15:50 in action:

Furthermore the boat had a 8.5 cm rocket launcher on each side, which was triggered from the wheelhouse, so aiming was not possible. The hull is a stepped hull, which also means that the small fins on the bottom of the hull are an important control element.
The whole thing started with a 1/35 scale model, hardly suitable for RC use. Even the 1:20 scale model requires very small components. The construction in 1/10th scale has completely exhausted the printing range of the Prusa printer. Altogether 5 parts were printed in just under 10 days, which can be put into each other. I have already glued 2 parts each. When leaving the hull the shaft is guided in a bearing, in the shaft support and in the rudder hoe. The rear side of the boat (Heckspiegel) also had to become a separate part, because you can't reach the servo on the deck side. So this is the prototype print and in the specification sheet there are already some changes that version 1 should have.
Below are some pictures of the Boats in 1:35 to 1:10, The propshaft, the rudder and how the parts are connected (besided glueing)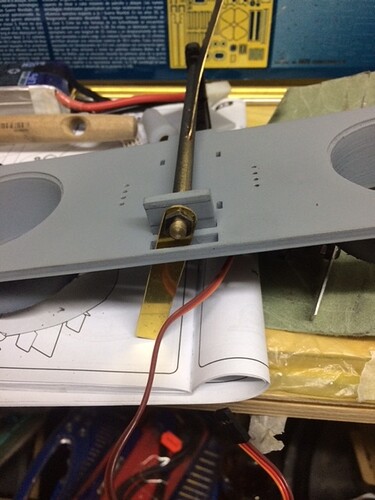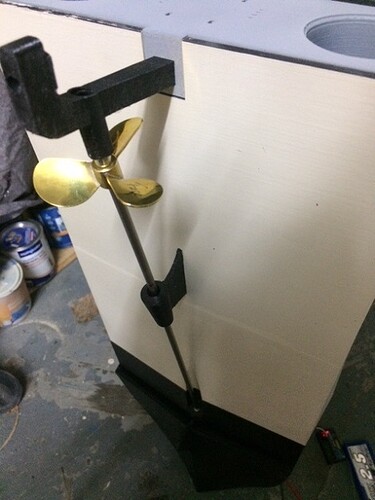 Hope You Enjoy the pictures
Christian