Here is my current project, a street rod of my own concoction using Revells excellent 1/25 Dodge Charger R/T 1968.

Chassis painted orange. The car will be orange, I am doing it as a modified street car with slicks on the rear, 6 inch riser kit on rear wheels, hood scoop but everything else stock. Interior will be a tan color.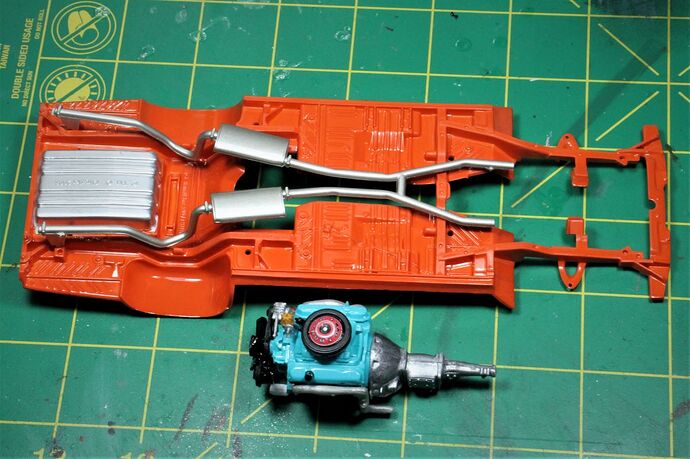 What paint are you using, that looks great.
Tamiya rattle can TS-46 Light Sand-lacquer spray.
I just deleted a post by accident, not use to some of the options on this site, thought I was deleting a picture but it was the post! Try again…I need to move on to the body, I have the scoop added to the hood. Now I can paint the hood and body, as soon as I get more orange paint.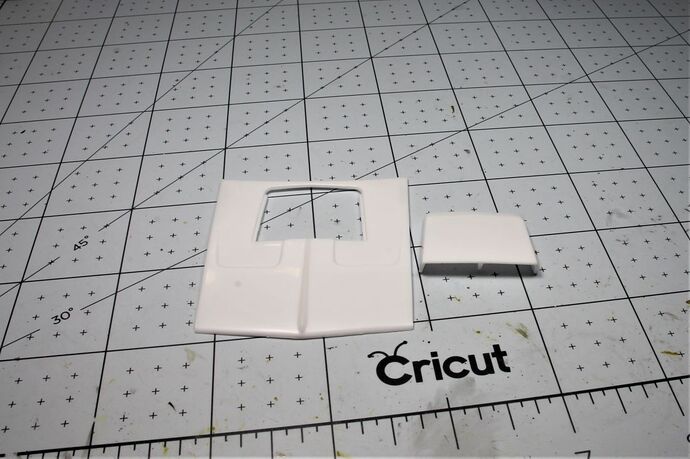 Orange you going to tell us what brand orange you used?

—mike
Tamiya rattle can lacquer TS-12. Here is a weird picture when my DSLR defaulted to a weird shutter speed while taking multiple pictures…weird color but kinda neat. Hard to believe thats my bright orange!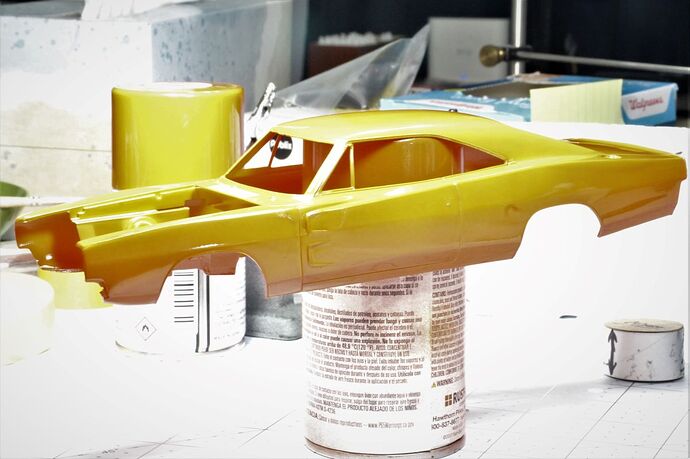 John,
Always liked the '68 Charger series back in the day when Muscle cars ruled the streets of Long Island.
Your interior looks darn good, but your Hot Orange body looks great.
joel
NOOOOOOOOOOOOOOOOOOOOOOOOOOO!!! That is TOTALLY incorrect for today's PC world!!! I won't even go there! LOL
Not giving a $hit about today's PC bullshit , that is how I would build it. Piss off all the snowflakes out there.
Didn't you hear ? The Civil War never really happened…
Actually it never ended . . .
Cajun
It's a car, I like the orange color, I have an addiction to Mopars as my first 3 cars were a Dart, Roadrunner then a Duster. I never watched Dukes of Hazzard, never was interested in it. I like muscle cars as I was a teen from '65 to '72 and that was in my eyes the "Golden Era" of Muscle Cars. That's all I have to say.