I have already started my next project after the starliner. Bobby Isaac was the Grand National champion in 1970 and at this point in the build i have not decided if i will build his championship car or another year hence the 70-73 in the topic header. I really don't need to decide till I get to the decal point since all three years it had the same paint job.
This is the first Salvinos kit I am building. I have not been impressed with the quality and lack of attention to detail in their previous kits. They even managed to screw up the monogram molds they bought. But this kit had decent reviews from some good nascar modelers so i bought a couple of the kits. This kit shares the same chassis as their other kits which is almost an exact copy of the MPC southern stockers in that it has a two piece adjustable chassis which does not leave the finished chassis as an accurate working chassis but i decided to use it on this build.
Now I say almost a exact copy because for some reason salvinos decided to put a GINORMOUS trans hump on it. I decided to cut out that trans hump and drive shaft tunnel and replace it with of all things the trans and tunnel from one of those southern stockers.
Here is the actual car I am attempting to build. I do not have the paint yet which is poppy red, but I have plenty to do as I wait for it to be delivered, … if I ever get around to finding it.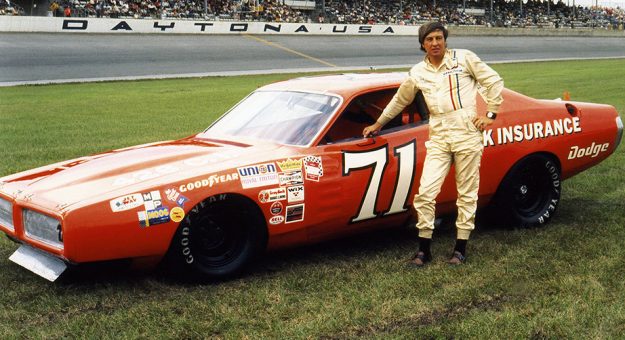 My progress. I was almost to the point of scrapping this idea and finding another chassis to use but i managed to so far solve some of the issues I was having.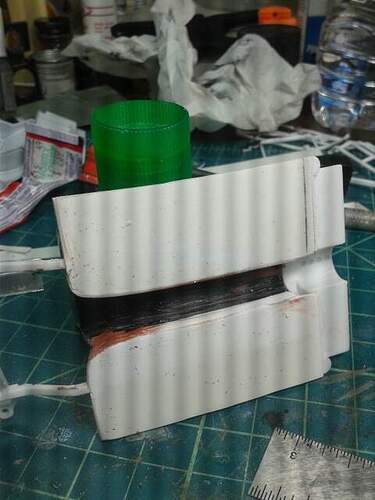 This may not be completely accurate but it is much better than what was there before. I used sheet plastic on the top and underside of the chassis after cutting out the tunnel. I used filler and some strips of plastic to cover up the gaps between the tunnel and bottom of the chassis and now I have ti sand and shape it. The trans of the engine is going to be a tight fit.