Hello, I want to start assembling this model, please tell me if this set has any problems with assembling?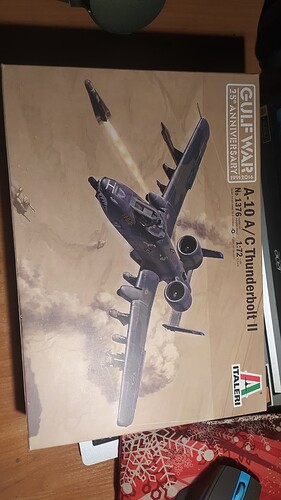 I have the rebox but I haven't started with it yet. I think that mine is the same as yours but with different box.
i shall be following tbis build as it's on my list to build an A-10
I have read somewhere that the front face of the fans is inaccurate. If i remember correctly, there are not enough fan blades and the fan blades themselves are too far forward. The face should be deeper in the nacelle.
Like many aircraft kits from that era, the cockpit is also slightly barren. There are a ton of aftermarket stuff to correct both of these issues if desired. I read that it builds nicely, and just those 2 issues so all in all, a really good kit.
Ок, thank you, I have this third model airplane, so I will probably not correct these typing errors