Hi,
I decided to proceed with this build, I started it some time ago on the old forum

I didn't like the original cockpit, so I made some enhancements with Eduard photoetch and custom made parts with FreeCAD and then printed on my Mars3 printer.
The two consoles under the Instrument panel I replaced with my design, I looked at reference photos. Also the rudder pedals and throttle levers. Some cables in the rear from wire. The "pillows" on the sides I made with MagicSculp.
I will put the resin seats and controls after painting all this. For comparison the basic cockpit.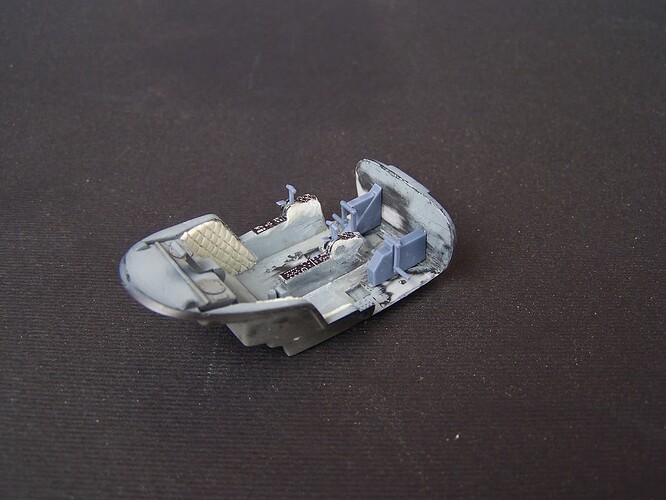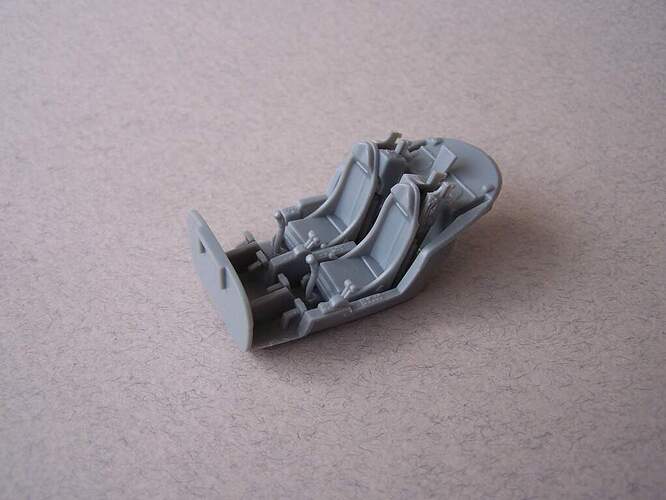 Cheers!