Those are fun. The Dr. Brewsters armor is my favorit. Looks as if if has been testet. Doubt his aim is good, with that armor on.
Hmmm…where's Ned Kelly?

see, Dr. Brewster isn't using an up to date rifle… i wonder why…

Dr. Brewster is going to have a bullet deflected off the lower armor right into the femoral artery in his leg. Seriously, what's up with his Civil War era rifle?
Again, this would make a good "photo build" for the campaign that's ongoing.
Cheers,
C.
Hmmm…where's Ned Kelly?
I thought of Ned Kelly myself.
Does anyone else think that Guy Brewster's suit has covers that pivot down and cover the eyes? Kind of looks like it to me.
A few more photos of the suit.
WW1 Brewster Body Shield VS Rifle Firing Squad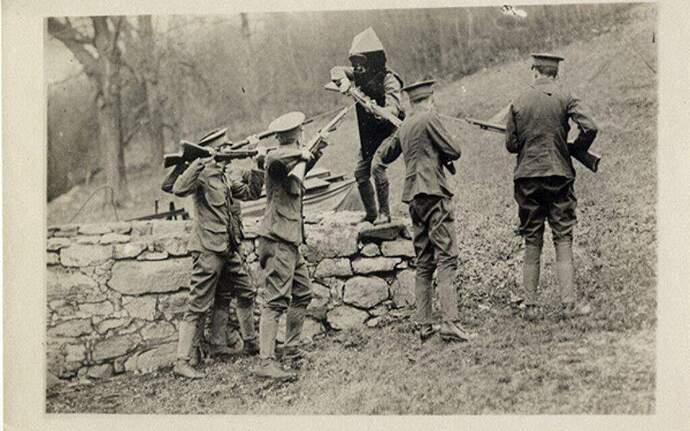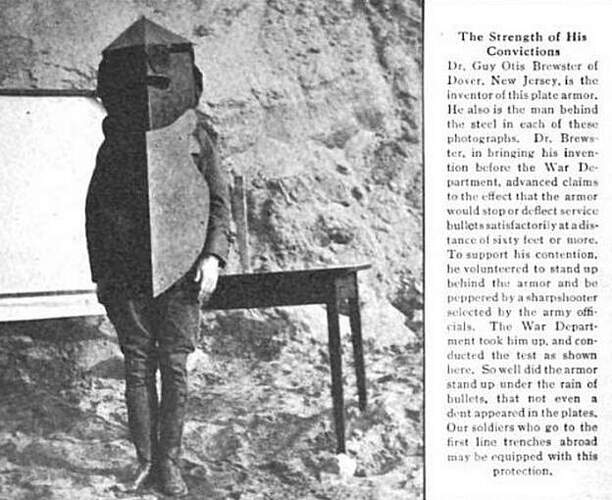 Lying down and getting up seems to be a thing with this armor…
I bought a couple sets of the ICM trench infantry figures with gas masks. Now I know what to build with the rest of the figure! Thanks Harv.
Thanks Harv.
You're welcome.
Ned Kelly came to my mind as well.
Syrian DIY body armor…hmmmmmmmmmm…

At least you can identify the areas he wants protected.
I wonder though… wouldn't a bullet hitting it still do some considerable damage…
that looks ridiculous!!

Cheers!
L
Not only would he have a slug in his groin, he'd have chunks of concrete imbedded in his legs and torso!
C.
Just adding to this thread because I like it so much…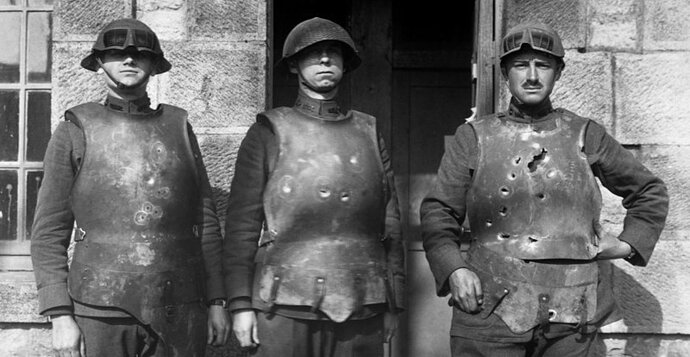 Looks like it isn't really effective judging from the guy stage right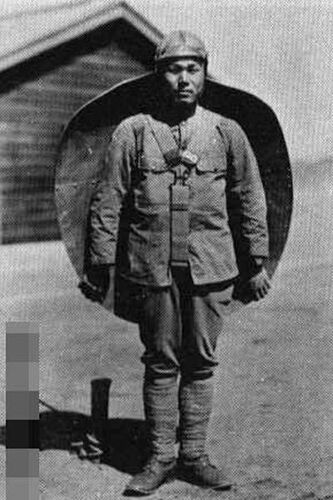 ![really_weird_wwi_weapons_640_20|640x462]
To add to the Syrian body armor (a level 1 ceramic plate, no doubt), here are couple more of a flexible Kevlar type…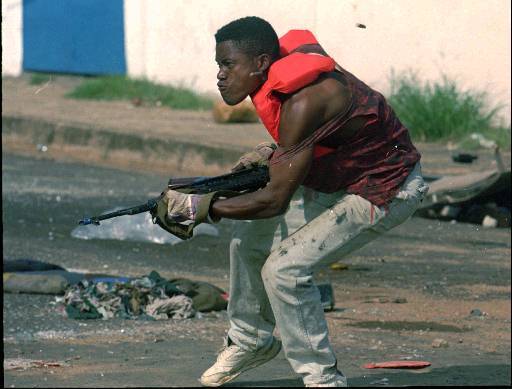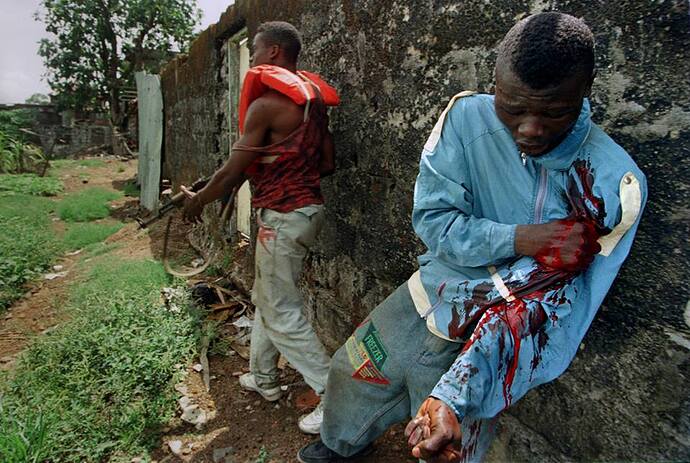 The gangster twist with the AK is a neat look. Is that the summer or fall land safety vest he is wearing.
Not sure if this is a real pic but I found this.