Anybody dealt with "Darkmodel" before? 1/72.
Never heard of 3R Model before, completely new to me.
I'm not really fan of modern armor, but since the price is very reasonable, the shipping is free, and pics show a relatively well-detailed kit, with PE, I may eventually order one, "just to see".
I've seen a few positive comments on FB. The surface detail and moulding seems to be good, but with some possible clunkiness in places.
This is their ZTZ-99: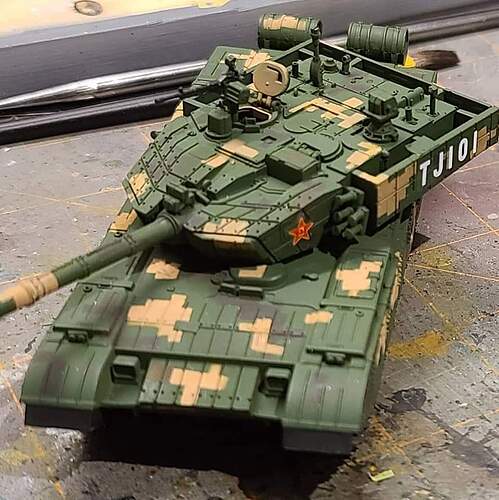 Toyota pick ups: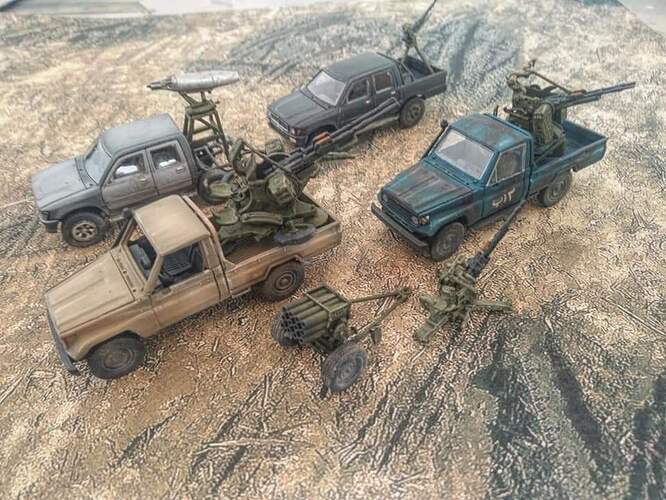 3R, Transform, Border Models have been around a while, but have been hard to get hold of, although they do seem to be getting easier. The ZTZ 99 kit is horrible though due to the fact that they have used the wrong length hull and then tried to get the turret to fit making it way oversized.