Ok fellas, now here's another blast from the past. It depicts an encounter at the end of the war between an IR equipped German Grenadier and an unfortunate Soviet Marine who forgot to duck! A lot of artistic license here, no particular attempt at accuracy so, no rivet-counting please!
Now, I appreciate that this one is not for everyone so, if you are squeamish, look away now! You have been warned!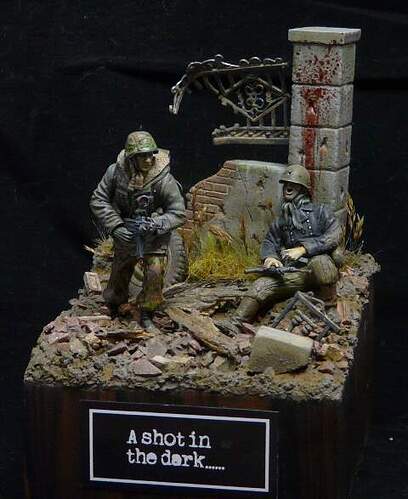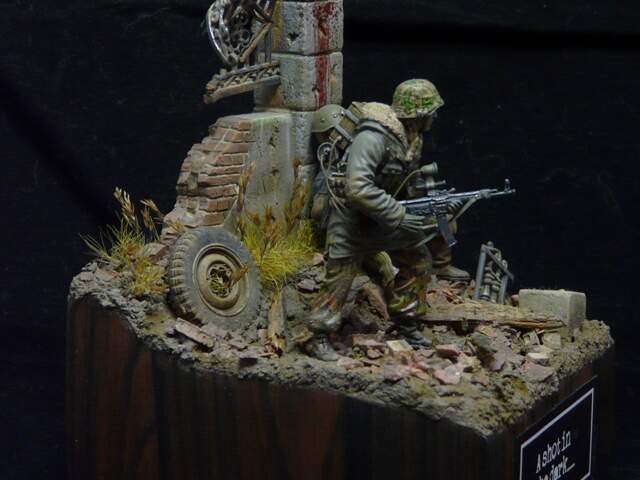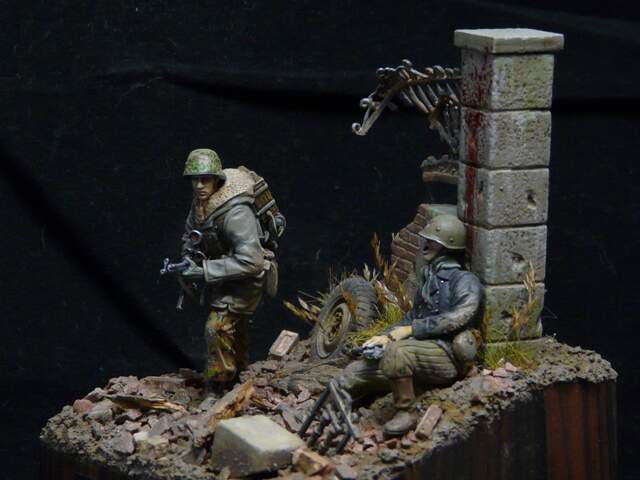 Negative comments incoming…
G.