After seeing another post earlier today of some fine looking airplane builds and suffering total burn-out on armor kits I got bitten by the bug to build a WWII plane, gotta confess a Zero wasn't what I was craving but anticipating a long weekend and just wanting to throw some cash in the LHS's till this is what I walked out with . . .
No, the Hellcat is from 10 or 12 years ago, but, looking at the sprue of the Mitsu zero compared to the F6F (my all time fav) I was a little astonished how confounded small the hero zero is . .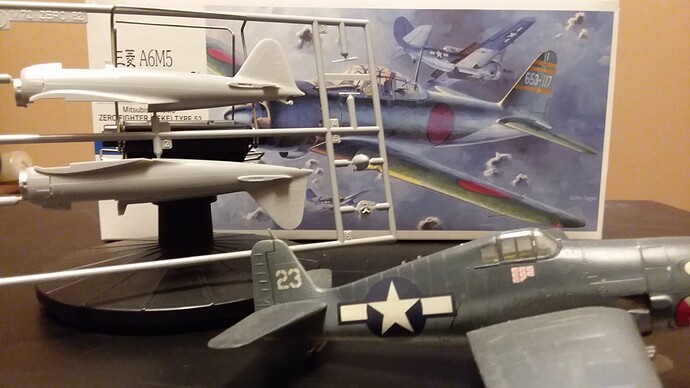 Well, this oughta be fairly easy to get glued up and painted, slip the Tora Tora Tora dvd in and turn into the wind.
Cajun