Post any news about upcoming shows or events here.
Mosquito con Wayne NJ end of July …so far !
JohnnyCh01 has already mentioned this somewhere on the site (I can't quite find it just now) but I thought I'd slot this in here using Yeovil IPMS' own advert/flyer (assuming it works):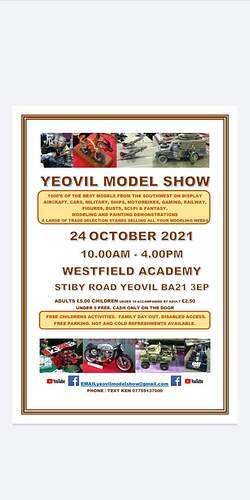 At long last another model show to visit after so long in the Doldrums due to Covid; probably mainly of relevance to those in the south of England, but their 2019 show was pretty good so I would recommend this one.
Moderators - or whomsoever: have I put this in the wrong bit? How do I give this a wider coverage? Please feel free to help/adjust as you see fit!