Hey Guys,
Currently I'm working on a Panzer III J from Academy (13531) and have 2 questions.
1st,
Do I really need to implement the cuts on parts B2 and B3?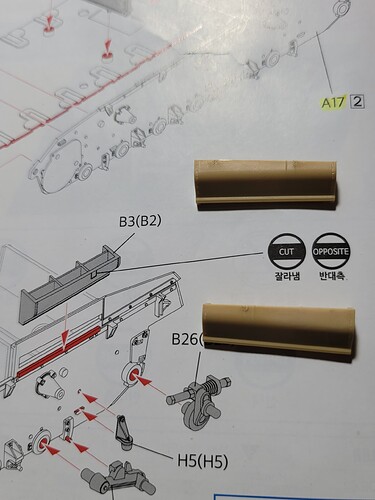 (hope I uploaded the picture correctly)
I did some looking but couldn't find any pictures with the cuts shown.
2nd
I bought a panzer III tool clamp set MJ Miniatures [mjez35010] from ebay. Are they the correct tool clamps for the panzer III J I'm working on? The Year would be 1942 North Afrika.
Thanks,
John