I used to use Testors,switched to Tamiya Extra Thin,and I also use Gorilla Glue instead of CA
Testor's Liquid Cement is my overall favorite Liquid Cement

as well and go to LC.
I found relabeling an empty Tamiya bottle and refilling with Testor's Liquid Cement a nice packaging improvement. The squat Tamiya bottle is more stable. It's easy to find a bottle holder for it to ensure it won't get tipped over. The small fine point Tamiya bottle cap brush is outstanding too.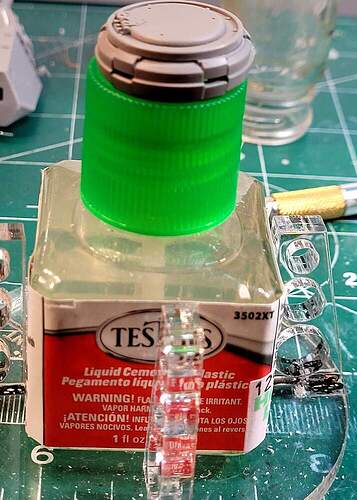 Most of the time I like the slower settings Testor's over the very fast Tamiya Extra Thin, more time to position part etc.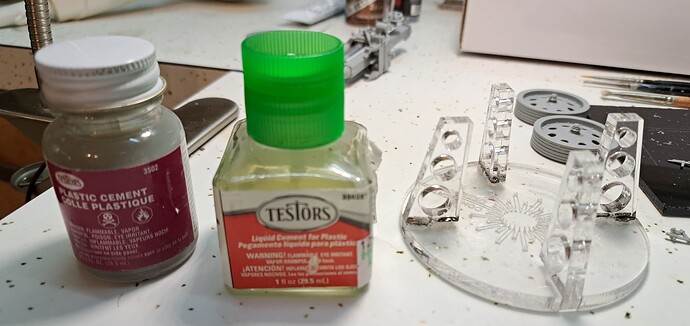 For superglue, the black Starbond is the best I've found. It's easy to see any squeeze out and remove with a little debonder on a paint brush. It's also more flexible due to rubber in the mix than regular CA. Shelf life is 3+ years and counting on the bottle I have…much better than the cheap low grade CA's.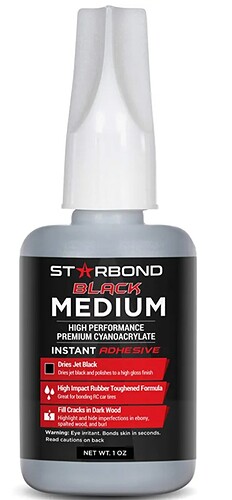 Best CA I've ever found, well worth the price.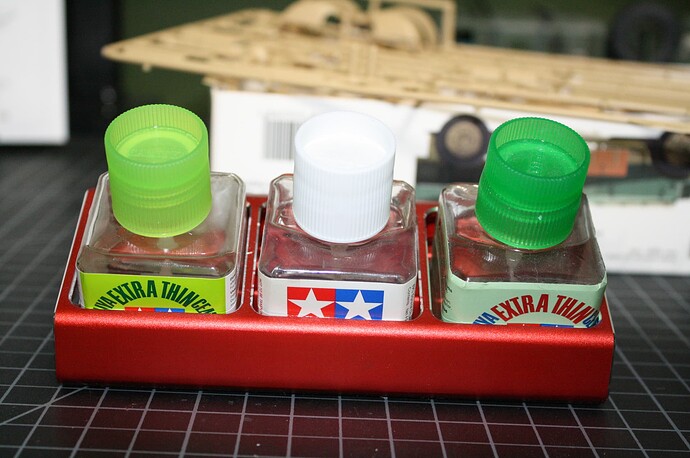 My styrene glue rack consists of Tamiya Extra Thin Quick Setting, Tamiya Standard, and Tamiya Extra Thin. A viscosity for any application.
My CA glues are the Starbond suite - absolutely the best CA glues on the market today. The black CA gets used the most. It has changed the way I use CA and made PE so much easier for me.
I just stared using the Evergreen glue, I used to use Tamiya extra thin but I have replaced that with Tamiya airbrush cleaner (pink cap), 1% difference in chemical makeup and 75% cheaper. I use an old extra thin container for application. For pe work, I have been using Liquitex gloss gel medium. Water wash up and longer drying time.
Ive heard that,need to test it out myself