Hello,
Looking for some advice on the wartime colours of the Boeing Clipper flying boats.
I picked up the old Airfix kit cheap at Cosford airshow yesterday and although the kit is all intact the decals have seen better days.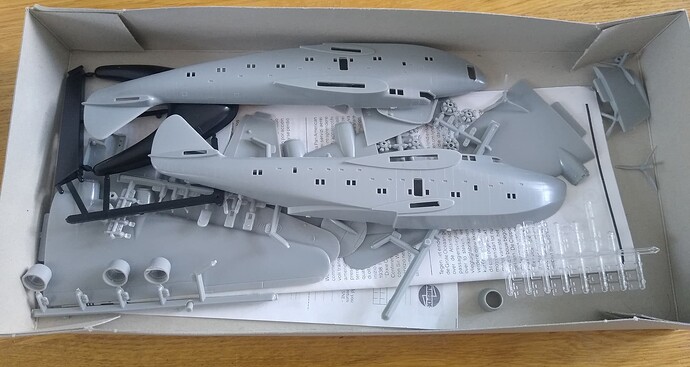 They weren't the best of quality to begin (fuzzy and devoid of the fine details) and they're dried and cracked. These are likely to disintegrate.
A Google search last night revealed no aftermarket sheets, so an alternative scheme might be in order. Something I can make up from decal spares and generic serials. I found references to the US Navy and Army pressing them into service as transports in the Pacific, but not much in the way of photos. I can tell they carried a large 48 star flag on the nose, but can't make out any other markings.
I'm guessing a two tone blue over white?
Any help is appreciated.
Stephen