Two requests …
Does anyone produce replacement wheels for Tamiya's 1/35-scale BSA M20 motorcycle (ref. 316)? The moulding of the spokes is very simplified, and totally unrealistic in this scale.
Of course, with a little effort, I could attempt to scratch-build them, but maybe someone out there can provide a pair of wheels with individual spokes.


Also, does anyone produce an engine for the 1/72-scale Airfix kit of the British Airborne Jeep (ref.A02339)? Again, scratch-building would be an option, but it is worth checking out first.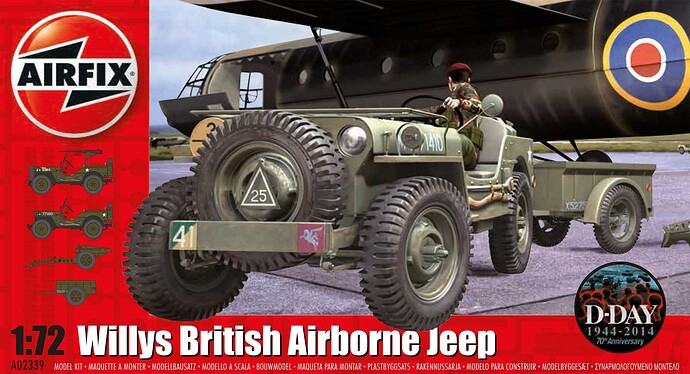 Thanks,
Paul