I just recently ordered the new AFV Club "Eve of Destruction" M54A2 Vietnam guntruck from a supplier in Tiawan. It should be here in a week or so.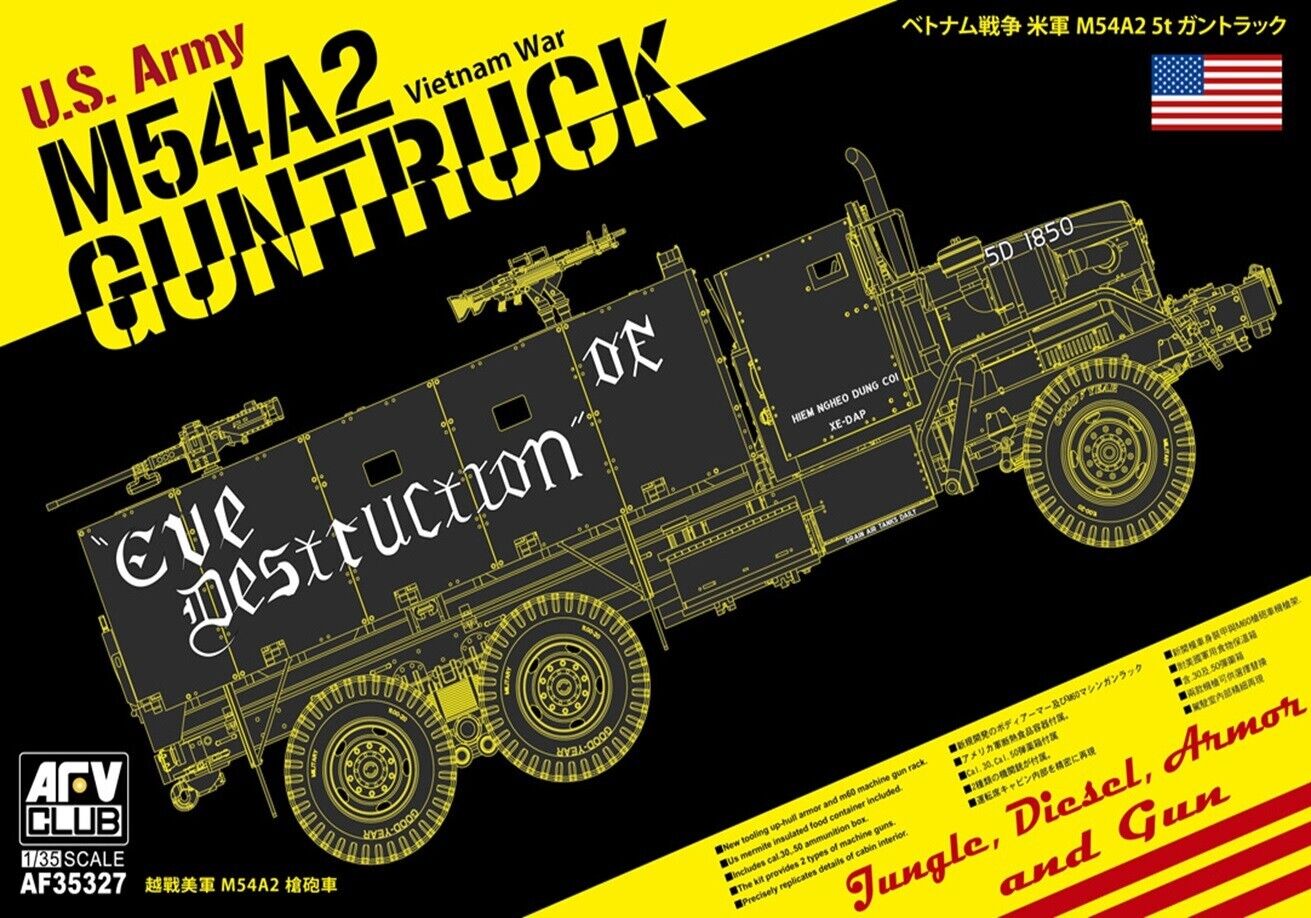 While doing some research on it, I noticed something interesting. I know these trucks changed often based on needs, crew, damage, etc. I found three pics that show different configurations of this particular truck.
This one looks to be the earliest one (no date listed) with the exhaust going through a muffler and exiting in front of the rear wheels over the BII box. It also has only a single .50 cal in the rear box.

This one is from 1969. It has the exhaust going up through the front fender into a muffler with an extended pipe. It has dual .50 cals and two M60 MGs in the back.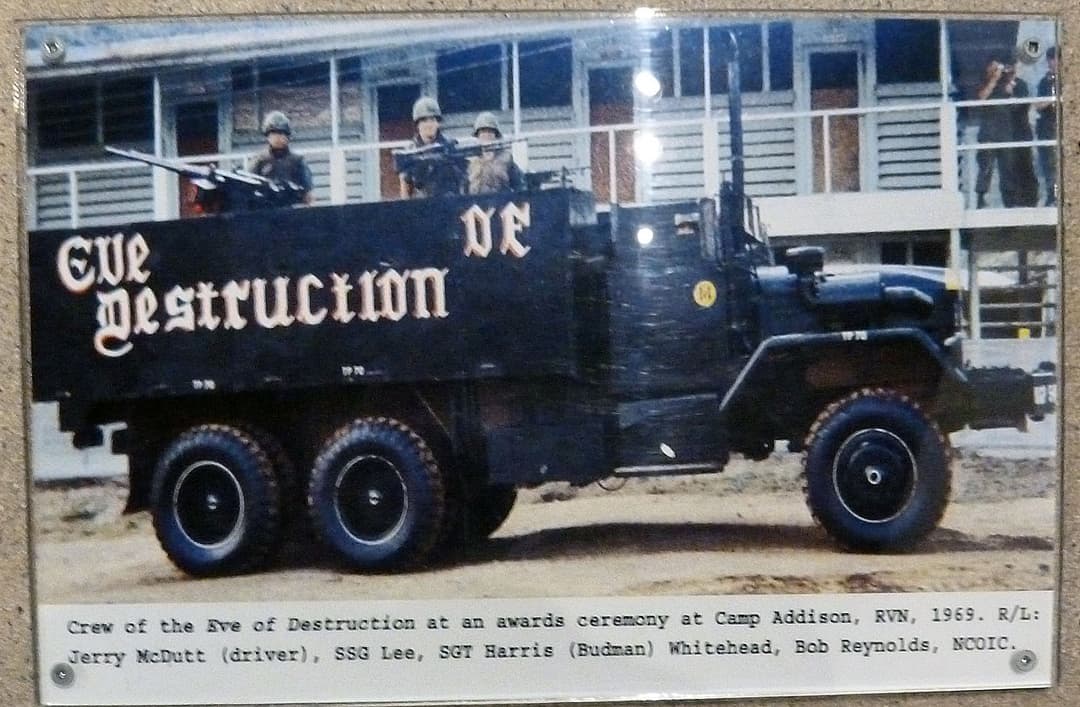 This one if from 1970. It has the exhaust exiting in a straight pipe just behind the front right tire and painted white (or silver?). It also has the twin pintle-mounted .50 cals and two .50 cals mounted forward on each side.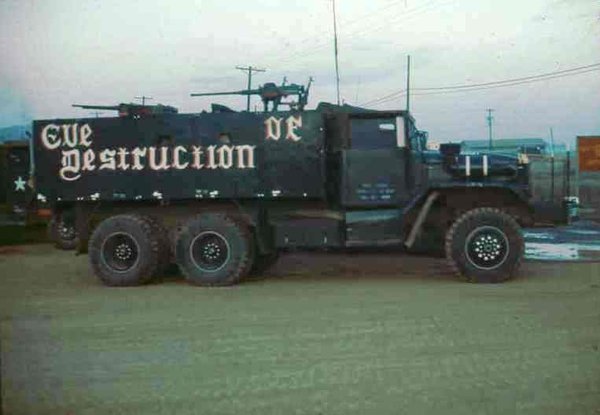 This is the same configuration as when "Eve" was sent back to the US to go into the US Army Transportation Museum at Joint Base Langley-Eustis, VA in 1970. Also of note here, the front tires appear to be the commercial pattern that was also used on these guntrucks at different times.

Where she still sits today.

It will be interesting to see which exhaust setup AFV Club includes. I hope they include all three. They do include both .50 cals and M60 MGs for either version.
I'll let you know when I get it.