Greetings, I've been working on the Young Miniatures 82nd Airborne Trooper Bust. It's a beauty.
I usually spend my time on 1/35 military dioramas, and post on those 'Armorama' pages. But every once in a while, to practice other techniques, I switch to large scale figures, and busts – 90mm and larger.
With them I can work with Artist's Oils (on the faces), and assorted other methods.
One technique I believe I perfected on this bust addressed my age-old challenge with uniform patches. Some of you may have the same issues, so here's how I handled it with this figure.
BTW: I'm not good enough with my brush to actually paint uniform patches to my satisfaction.
On 1/35 figures, there are several manufacturers who provide decals or dry transfers (Bless the dearly departed Archer crew) for uniform patches - division, rank, collar, etc.
But I'm not aware of anyone who provides similar products for the large scales.
I began experimenting with my ink-jet printer. I pulled images from the internet and arranged them in varying sizes, to fit on a printed sheet.
They came out looking good enough for 90 or 120mm figures. I sprayed over the sheet with a clear, flat acrylic, to protect the ink, and then cut out the proper size for the needed shoulder patch.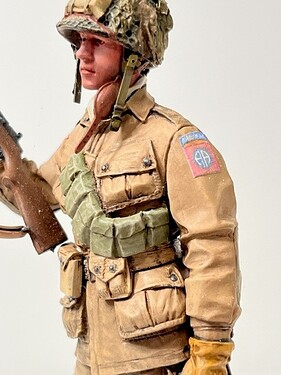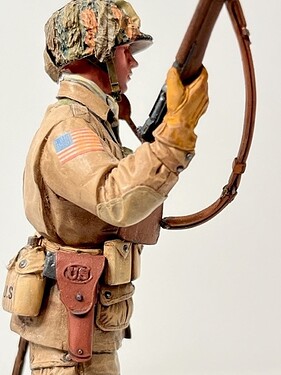 The Alpine figure (1/16) with ink-jet printed patches
For this bust I upped the game. I made up a sheet of patches of various sizes (each 10% larger than the previous one,) as a JPEG file and then ran down to my local print shop ('AlphaGraphics', in my case) and for $8.00 they printed the page of patches on their high-quality laser printer.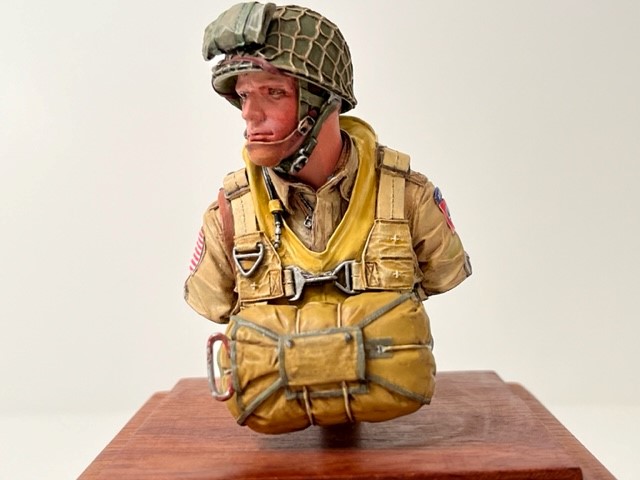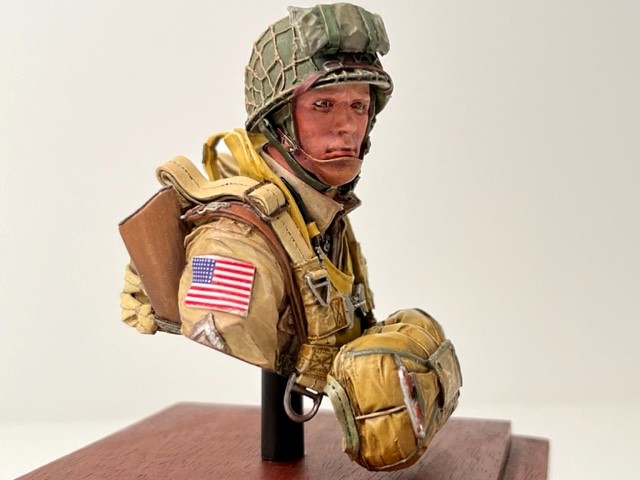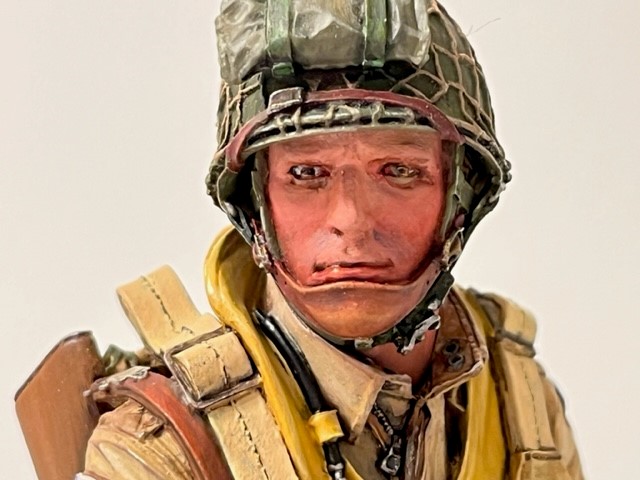 I 'm not happy with his left eye, but…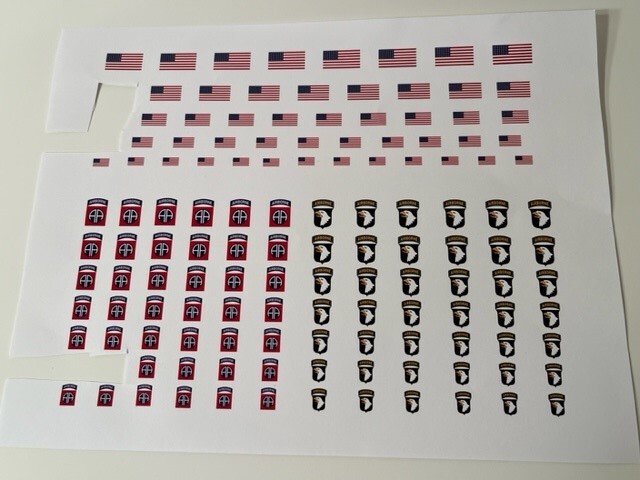 I used a couple on this bust, and have the rest for future projects – a lifetime supply.
What do you think?
Ralph