I used to decant testors dull cote from the rattle cam for use in the airbrush. However recently I stumbled across it in a jar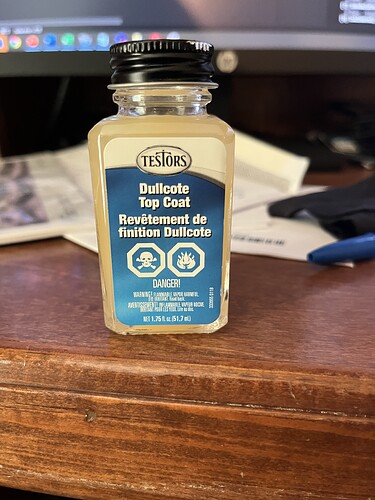 I tried to dull cote a cockpit I am working on and couldn't get it dull. No matter what I tried the sheen wouldn't go away. I gave up and went to clean my airbrush by spraying some lacquer thinner through it. When I did this it seemed clogged… after a few minutes the clog loosened and a bunch of white crud flew out that looked a lot like the white matting agent in the dull cote. It almost looks like the carrying agent was spraying but the matte agent was getting stuck. This explains the lack of matte finish.
Questions,
does this stuff need to be thinned? The rattle can stuff didn't need to be
which nozzle size should I use?