Hi All,
Yesterday, a comment on my current Pyro Santa María build got me thinking:
There is a REASON they are named Pyro … You want to burn the things at the stake like the spawns of Satan they are.
Am I the only one drawn to older, lower quality kits like this? They are usually a mess of problems, but I find myself drawn to them again and again.
God knows I appreciate the more recent highly detailed, perfect-fitting model kits. Flyhawk's H.M.S. Campbeltown, for example, was probably the finest quality injection plastic kit I've ever had the pleasure of building.
Still, there's something about those flawed older kits (Pyro/Life-Like, Aurora, Heller, old Revell) that appeals to me. I guess it is because they invite and challenge you to engage with them.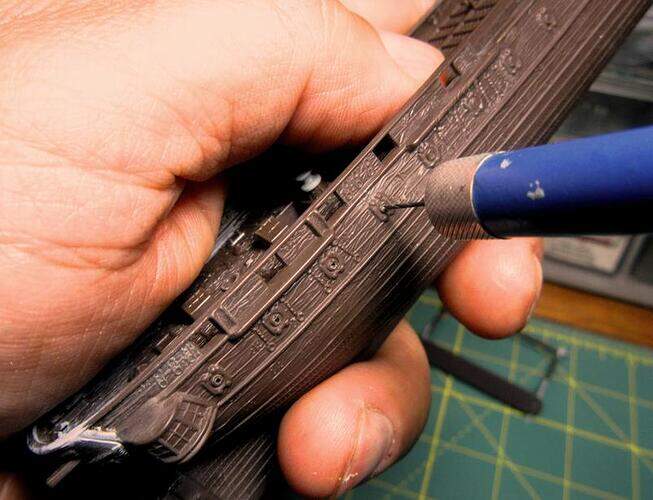 The parts always seem to look great in the box, but the fit is sometimes wonky, and they usually sport simplified, exaggerated, and often just plain inaccurate detail. You can still get a good result, but you have to apply more effort and creativity to get there ‒ and that, for me at least, is a big part of the fun of model building!
Or am I just nuts?