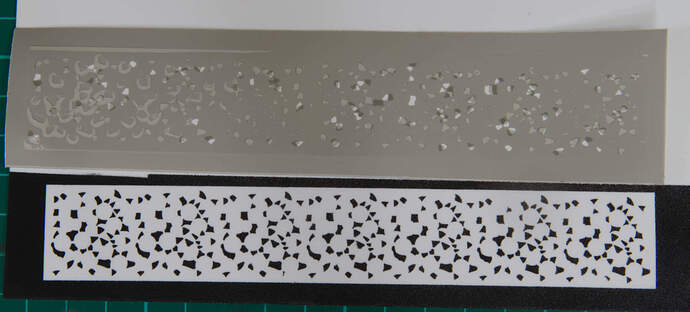 Help/suggestions needed please.
I am using a new Cricut maker to make tthe camouflage masks in the picture.
The divisions on the green background are 10mm.
I am using orafilm/oramask 810. The machine is having no problem with the cutting but as can be seen in the picture tiny bits are coming away and some are sticking to the blade and coming off later.
What can I try to get the cuts made without any material lifting?
I am using the default vinyl material setting and default settings.
Interestingly a commercially made mask I purchased of the same pattern is supplied on the same vinyl and has no material lifting.