I'm using this model to get back into building. I took 2 and a half years off. I usually build armor, but I do love Gundams.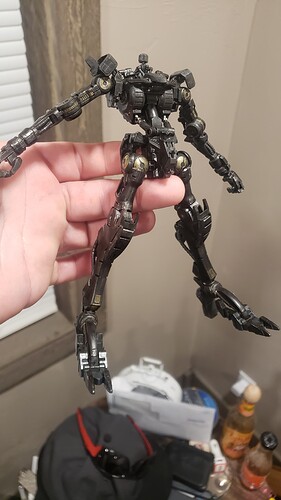 This is the frame of the kit. Base coat of Tamiya gunmetal followed by a sloppy drybrush of chrome silver and gold details. Then added an AK dark brown wash. Tomorrow I will knock of some of the wash and start some home made oil washes.
I made some mods to the armor, but deleted the pics off my phone. I'll reassemble everything when the frame is done.