Converted a US marine into a Belgian ISAF Soldier (Afghanistan, Kabul Airfield)
The victim

Left the head, the helmet, the google, the Belgian soldier ware the same in that period.
Everything else was cutting of, useful parts going into the bit box, but the most just got in to the vacuum cleaner.
Painted the head, just to have some starting point.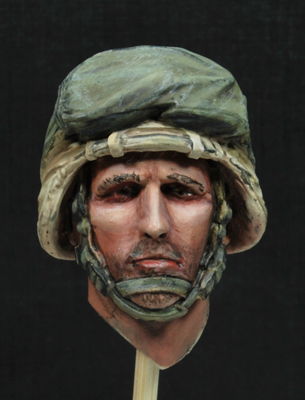 As base building up the Armor, just a vest with at the vital places Kevlar in it.
Using Apoxysculpt.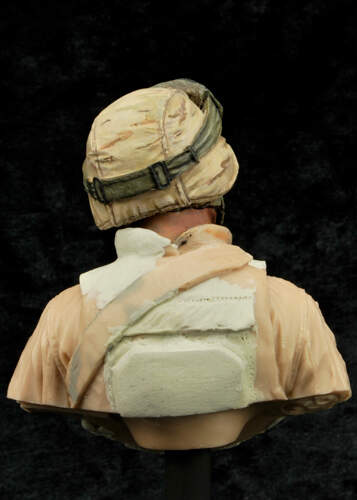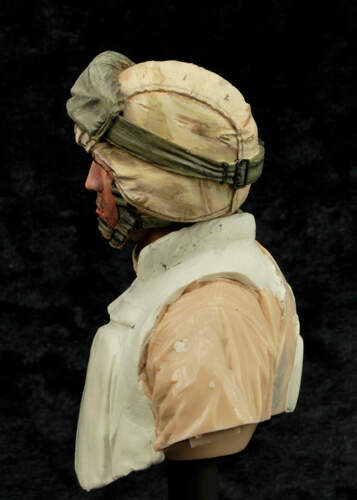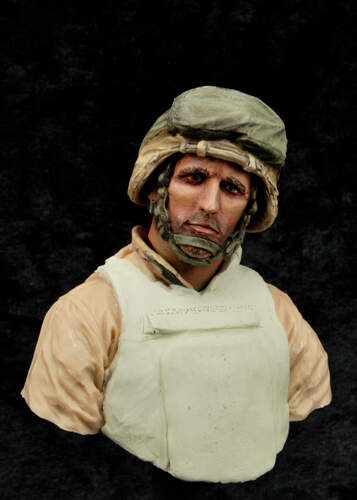 Afterwards starting to build up the chest vest, At that time without protection.
It was just another layer of weight above the protection.
Using Apoxysculpt & greenstuff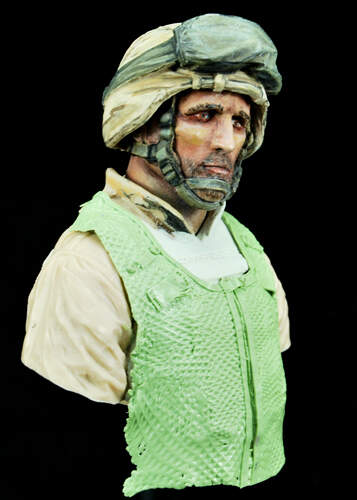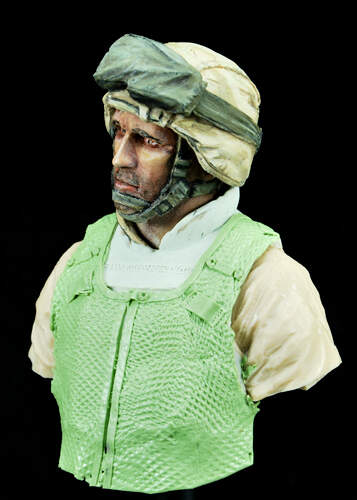 After the base I started with the different Bags on the vest.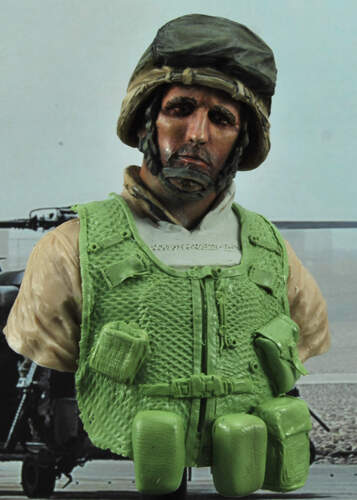 Creating more details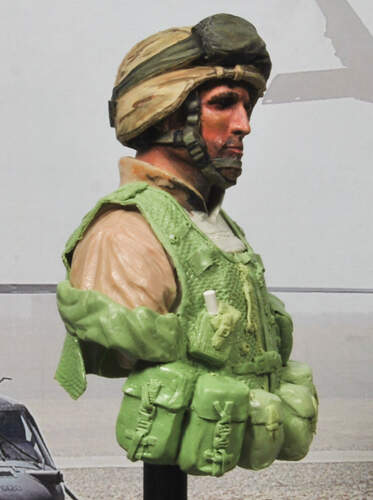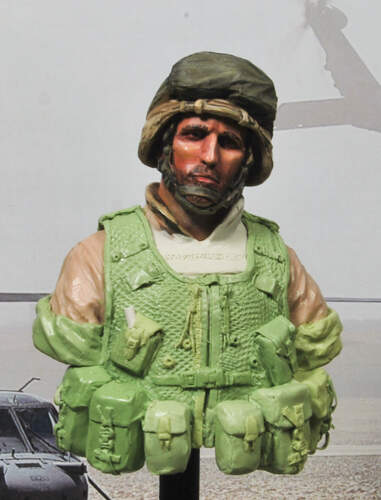 Put some primer on it to find the failures I have done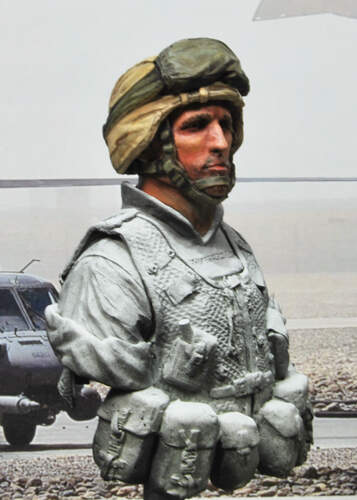 Start scratching the Belgian FN MINIMI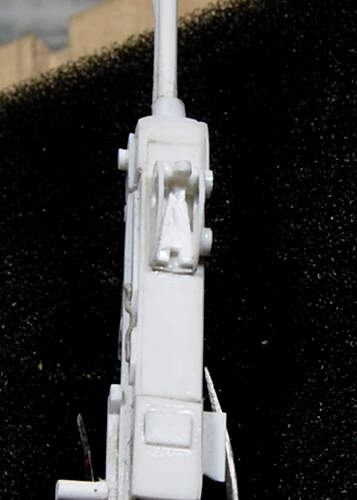 And started to get some paint on the figure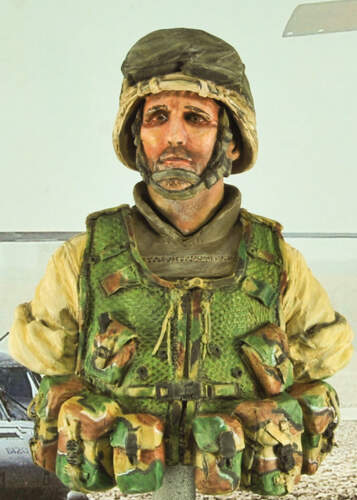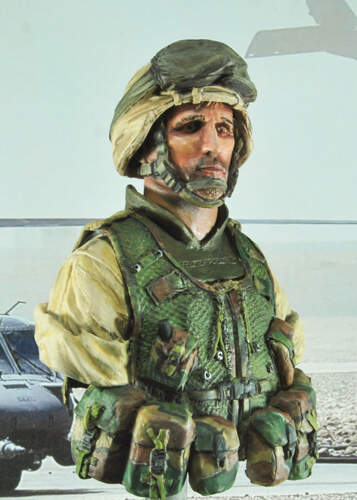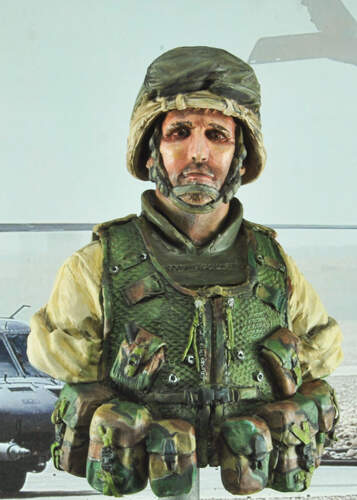 Still working on the details between the painting.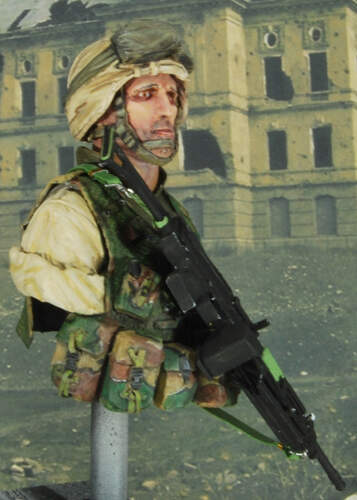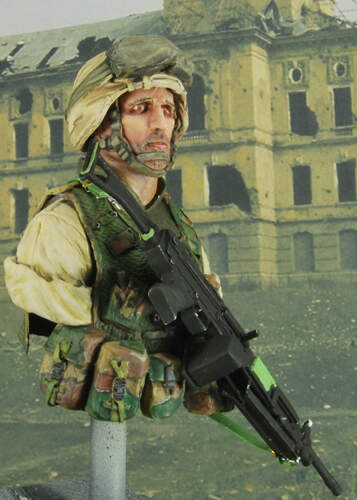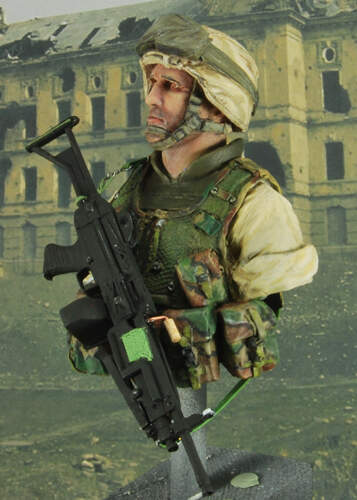 I have been working and painted almost 2 months on the figure, It's already some years ago ant with the skills I have now probably will doing things in another way. But it's a part of my history as a soldier and hobbyist. Hope you like it a bit.
Grtx Jan