Best gloss clear coat, for Yamaha YZR-1? Getting ready to finish.
I tend to go for Zero Paints "Diamond Finish" 2k Clear, as I did on my 1/12 Tamiya YZF-R1M here: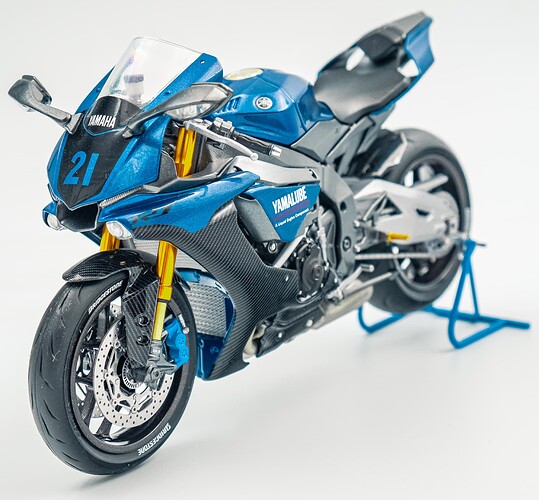 Decanting Tamiya's TS-13 is always a good choice as well, especially if you don't want to deal with the process of 2k paints.
I've used Gunze, Tamiya, Gravity, Scale Finishes, and MCW lacquer based glosses, and honestly it's all about how you apply them. All will work, and give you a good gloss finish.
joel