I figured I would post this here as she will be going on a motorcycle, plus we could do with some content here.
This kit is Meng's 1/9 scale Biker Girl to complement their bike series and was previously reviewed on the old site.
Picture of box art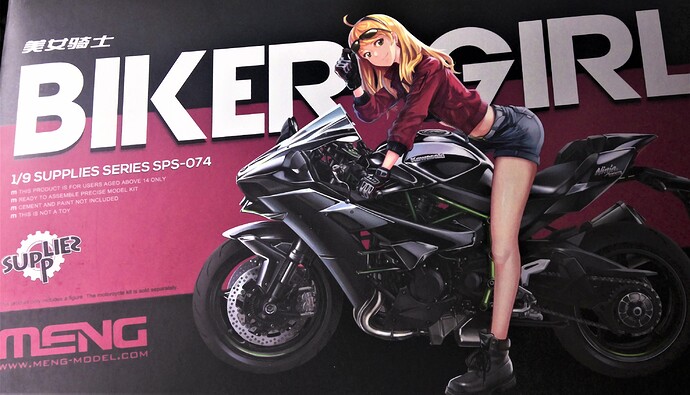 It does look a bit anime, but that's ok.
Parts after clean up and a bath in the ultrasonic machine.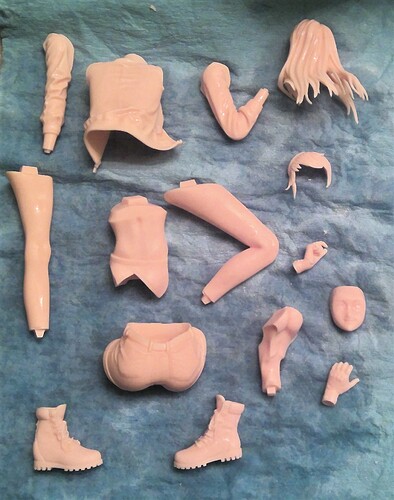 Trying to decide whether to paint first and assemble or assemble and then paint. I'm thinking the latter.