Well, if you are playing World of Tanks you are aware of something called the T110E3. The "T110 Tank" was a cancelled heavy tank project which began in June 1954. The proposed tank(s) were due to replace the M103 heavy tank. Restrictions were placed on the vehicle sizing as the tank was supposed to pass through the narrow tunnels of the Bernese Alps, none of which actually met the restrictions. There were 5 different proposals before the T110 program was canceled, all fitted with the 120mm T123E1 rifled anti-tank gun. The gun was developed into the 120mm M58 after the T110 program ended. The first proposal of the T110 would have been equipped with the gun in a casemate hull. It was known as the TS5 - the T110E3 nomination is just a fictional one. (source: Wikipedia).
There is somewhere at Armorama a skillfully scratchbuild T110E3. My model is made from a conversion kit by Bolddivision from Germany. The conversion kit is nice. Well cast, no bubbles, no warping (well, the upper hull is just a massive solid piece!) and usable instructions. The real challenge is to locate a DML/Dragon M48A1 kit. These are OOP and hard to get; at least if don't want to sell a body part. But Bolddivision has a habit to use odd kit versions as the base/donor kit for theyr conversions… You have to accept this - and to dig for the right donor kit.
Here we go: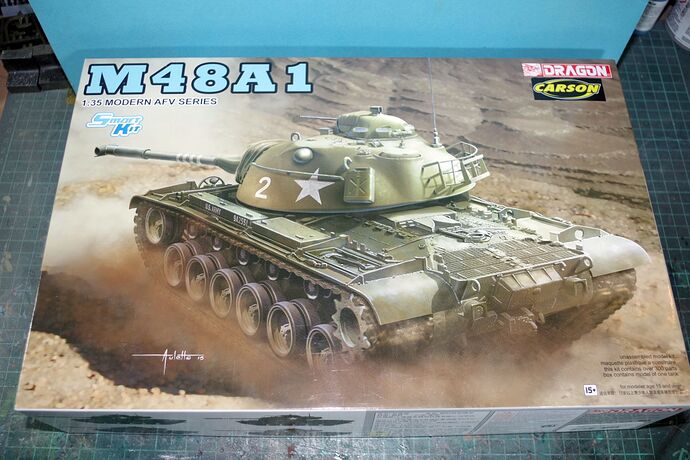 Long OOP, but by good luck I found at Ebay an online vendor who had got a dozen or so from elsewhere and sold them for the same price as back then. Nice! My original plan was to butcher a DML M67 Zippo kit, and to call it maybe a "T110E3M" (M for "modernized"), but now I have the right donor kit. Much better!
First things first: Building the suspension. As usual…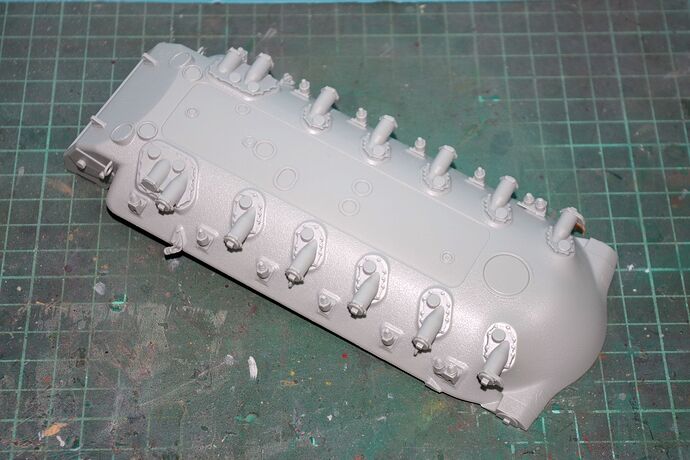 Good fit here. Nothing wrong. Just a good number of parts. More to come!
Regards