It seems they missed an 's' in the box art… or there really are 4 chemes of camo…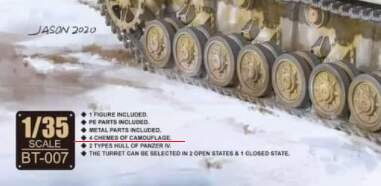 I'm very interested in this one, even though I have Tamiya's old kit in the stash.
I wonder if they will do a Kugelblitz. The actual ones that were built (at least 2 of them) were not on the standard Panzer IV chassis like Dragon as depicted (twice) but on the Möbelwagen Hull…
Even though I have the later tooled Tamiya Mobelwagen, I'm looking forward to getting this one as well. Wonder what's on the PE fret included in this kit?
Cheers!
chuck
This looks like another great kit from the new kid on the block; I'm looking forward to an initial open box/build review before getting too excited. Though the spin-off variants (Kugelblitz) should be more than welcome!