A grey bank holiday weekend in the UK. So I thought I will start the Border Mobelwagen build. Every time I start a kit I think must take some photos of the build and do a build log but forget nearly every time
So here we go .
Box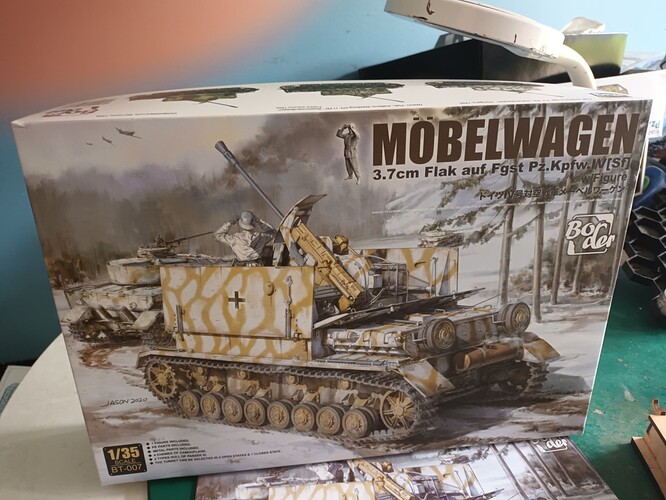 The instruction are fairly clear but there is a addendum sheet included. Having never built a Border kit the instruction and the sprues remind me of Takom kits.
So far built the lower chassis with suspension fitted. I haven't done the wheels etc. yet. Got to be in right mood to do the wheels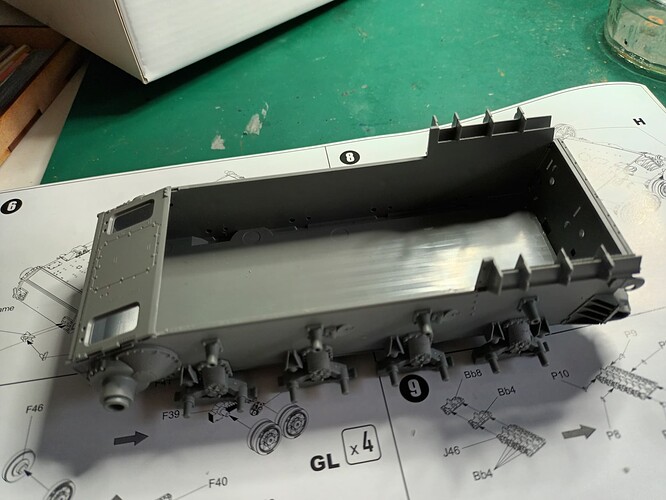 During this phase the only issue I had was that the right hand side parts of the suspension arms did fit straight away and the mounting holes need drill out a bit and the moulding of the arm wasn't very good. There was a lot of flash and some big moulding lines that need removing.
Next Step is to start work on the front glacis plate which will need some work as it doesn't fit without spreading the top of the hull and then leaves some gaps. Bit of sanding and redoing the weald beads will sort that.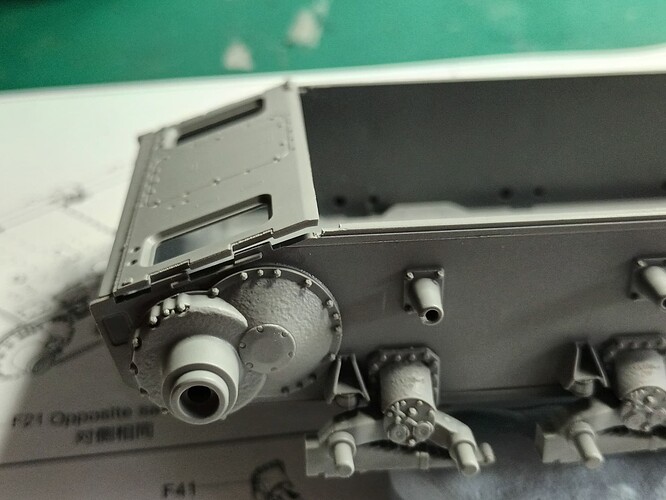 Can just about see the plate being held away from hull.
Other comments about the kit the plastic seems a little soft compared to other kits but if cuts, sands and can be filed OK.
Been a fairly easy build so far when you compare to some other kits of Panzer IV where there are loads of part just for the suspension. This one only three parts per unit. Excluding the wheels.
Will post updates as I progress with the kit.
Hope you enjoy