When looking at Ebay I found this company by chance. Anyone have more info on them?
Scalemates: Brands - Border Model per link they've been around about 20 years. Their first release that got much attention in the USA was their 1/35 Panzer IV G in ~2019 or so, which is a very nice looking kit.
They've come on strong since with lots of releases. Most modelers seem to like Border but they aren't necessarily the most accurate.
I've not built my Border Pz IV G but it looks to be a good kit overall. Design of assembly is different but most reviews are very good.

I'm getting rid of my Border T-34E with spaced armor as it seems sketchy in research accuracy.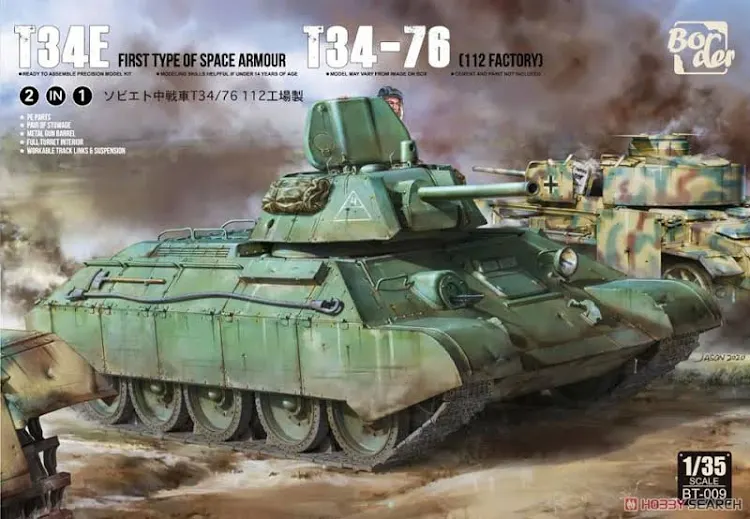 When issues with their products are pointed out and can be corrected they ignore input from what I've read about Border 1/35 Tiger kits. So I decided to pass on their Tiger kit. David Bryden's site goes into details.

I'm building their Panzer IV J on a rail car.
Nicely detailed,though sometimes over engineered,directions not always clear or correct like Dragon,but overall certainly buildable.They might be related to Takom as their sprue attachment points are like the couple of Takom kits i have built?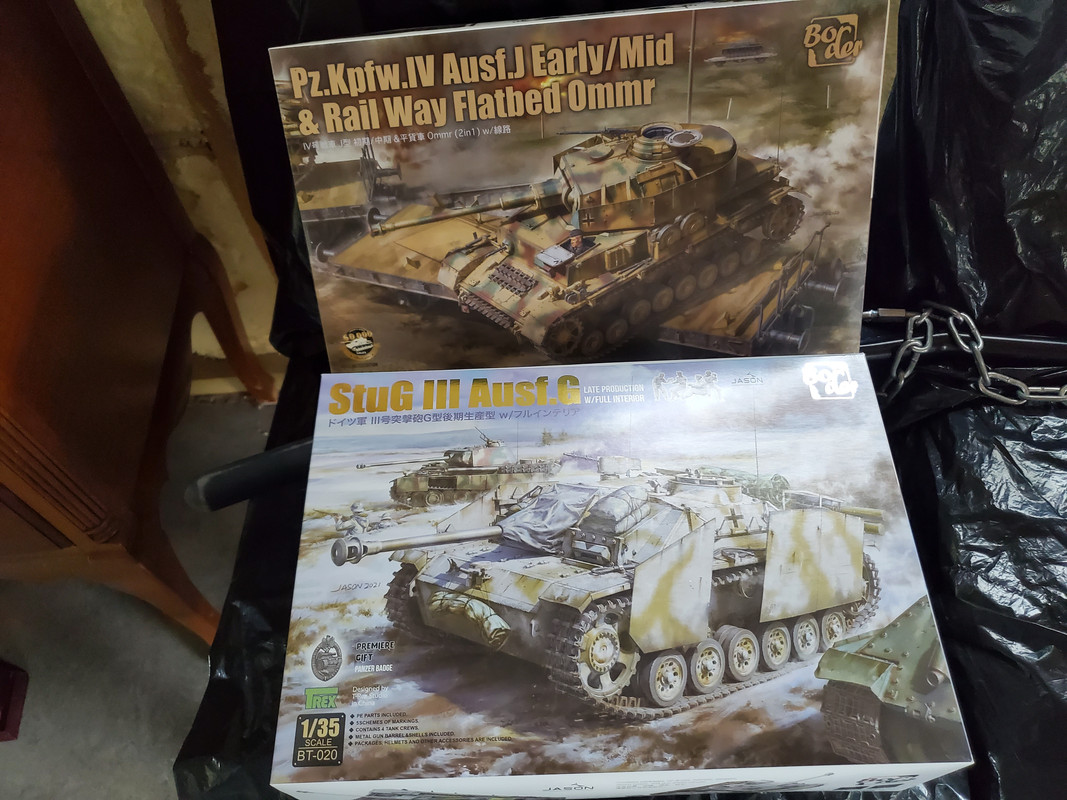 Progress so far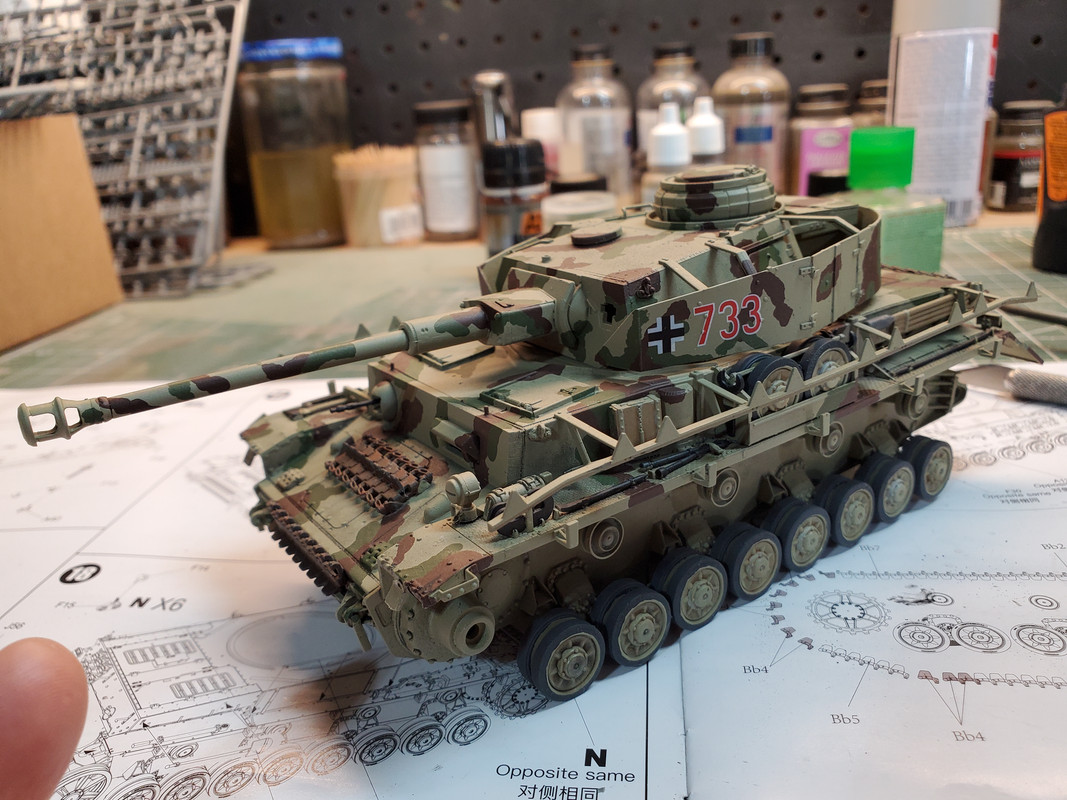 Nice looking Pz. Is the rail car from border or another company?
Thank you,i'm not sure,same instruction sheet as the tank,similar sprue sttachment points though
I like their kits so far. Their Leopard 2 was a smooth build. I guess there are accuracy issues. And a Pz. IV J. The 2 figures that came with the kit seemed a bit undersize but are OK. I have the above mentioned Tiger and the Stug with crew & interior. They're just sitting in the box untouched, waiting for the day.
Prices are/were good too on their kits.
Try one, you'll like it !
The rail car is produced by Sabre Modes, not Border.
Takom and Border are not related. Two very independent companies. Perhaps they contract out the mold/die making to the same company that results in the similar sprue attachment points.
How good is their T-34/85? I thought Rye Field Models would be good but I was disappointed in that company.
Disappointed in RFM's T-34-85?

🫨

In what way? Genuinely curious
I found the RFM kit light years better than Dragon or Tamiya's T-34-85. Tossed the RFM tracks in the trash and went aftermarket. Overall, RFM's T-34-85 #174 was one of best designed kits I've had the pleasure of building…but I've built a lot of Dragon kits so it don't take too much to make me happy.
The T-34/85 was only released a short while ago, so not many are going to have it yet. But there is an in box review on Moxing. It looks good in many ways like the slide molded one piece fuel drums, but I don't like the fact the air inlet/outlet flaps are molded shut, and the periscopes are molded as part of the hatch/turret roof. Not sure about the casting marks on the track links either - many links did have casting marks, I just haven't seen any like Border's but I haven't looked at every T-34/85 track link out there!
Actually it was the VW typ 87 and the Abrams which turned me off to them.