Guys,
I was thinking about adding brass pedestal to my collection of parts for Italeri 1/35 Elco 80. I hope to start her soon. However, I never used or purchase brass pedestals. So, beside the height clearance for the propellers…what else do you guys take into consideration when adding such accessories to your ship model?
I am thinking about ordering these as they are the tallest I have found.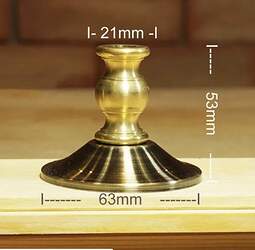 The height and base are 2+ inches. However, I like to hear your opinion, or experience, or anything…pros and cons. Thanks in advance!
Mike