Hi all,
I'm building a kit of Arsenal of the BRDM-1 scout car. I think that it is the same kit available with the Eastern Express brand.
The kit has its difficulties, but it is not too bad.
A defect is that no any machine gun is included, nor the support of the frontal one (but there are supports for the lateral ones).
I know that very early BRDM-1 (1958) were without any armament, but I would like to complete it with Egyptian markings.
I haven't photos of Egyptian BRDM-1, only a profile and the decals inside the kit. The profile shows two machine guns, a large one on the front, probably a DShKM, and a smaller one, SGMB.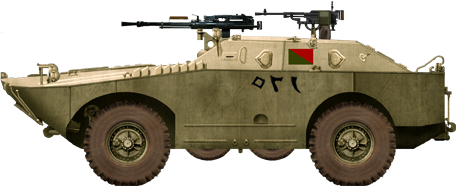 I haven't found clear enough photos of them.
My best image of SMGB is this one: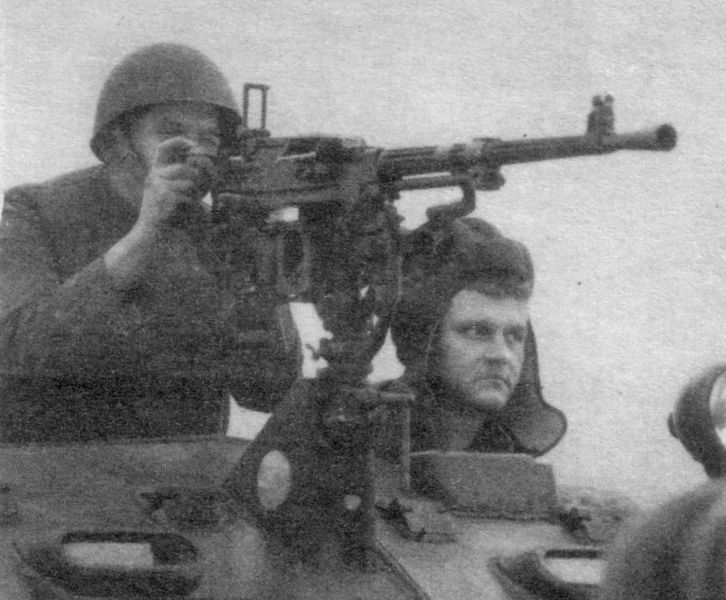 About the DshKM, some photos of other BRDM-1 in museums show what could be the base of an installation similar to that of tanks as T-55s, but the profile above seems to show something more simple.
In my spare pieces boxes I've found a PK of Dragon that seems adaptable to SGMB and the DShKM with its support from a Soviet tank.
Has anyone images or suggestions that could be useful to resolve this problem? Or photos of Egyptian BRDM-1 in service? Maybe one without the machine guns?
Thank you for any help.